MIF X NOWNESS Present...Private View: Christine Sun Kim
About Private View: Christine Sun Kim
In our second collaboration with global video channel NOWNESS, we take an up-close and personal look at the creative practice of US-born, Berlin-based artist Christine Sun Kim whose extraordinary work considers how sound operates in society.
We were thrilled to work with Christine on Captioning the City for MIF21, a city-wide artwork that saw giant captions, usually seen on screens, installed throughout Manchester, on streets, buildings, boats and even flown from a plane. Christine said she wanted people to consider that sound captions shouldn't be limited to sonic properties only, but also things, emotions, times and thoughts.
Christine researched the cultural landscape of Manchester to create descriptive texts that she felt captured the fabric of the city:
[The sound of patting yourself on the back for being on time]
[The sound of agreeing never to call it soccer]
[The sound of perfecting hand movements]
In this short film directed by Samuel Asha and Harry Bowley, Christine guides us through the playful, powerful and political nature of her work, from her Degrees of Deaf Rage drawings to her MIF21 artwork Captioning the City, sharing her personal relationship to sound and inviting us to experience the world in a whole new dimension.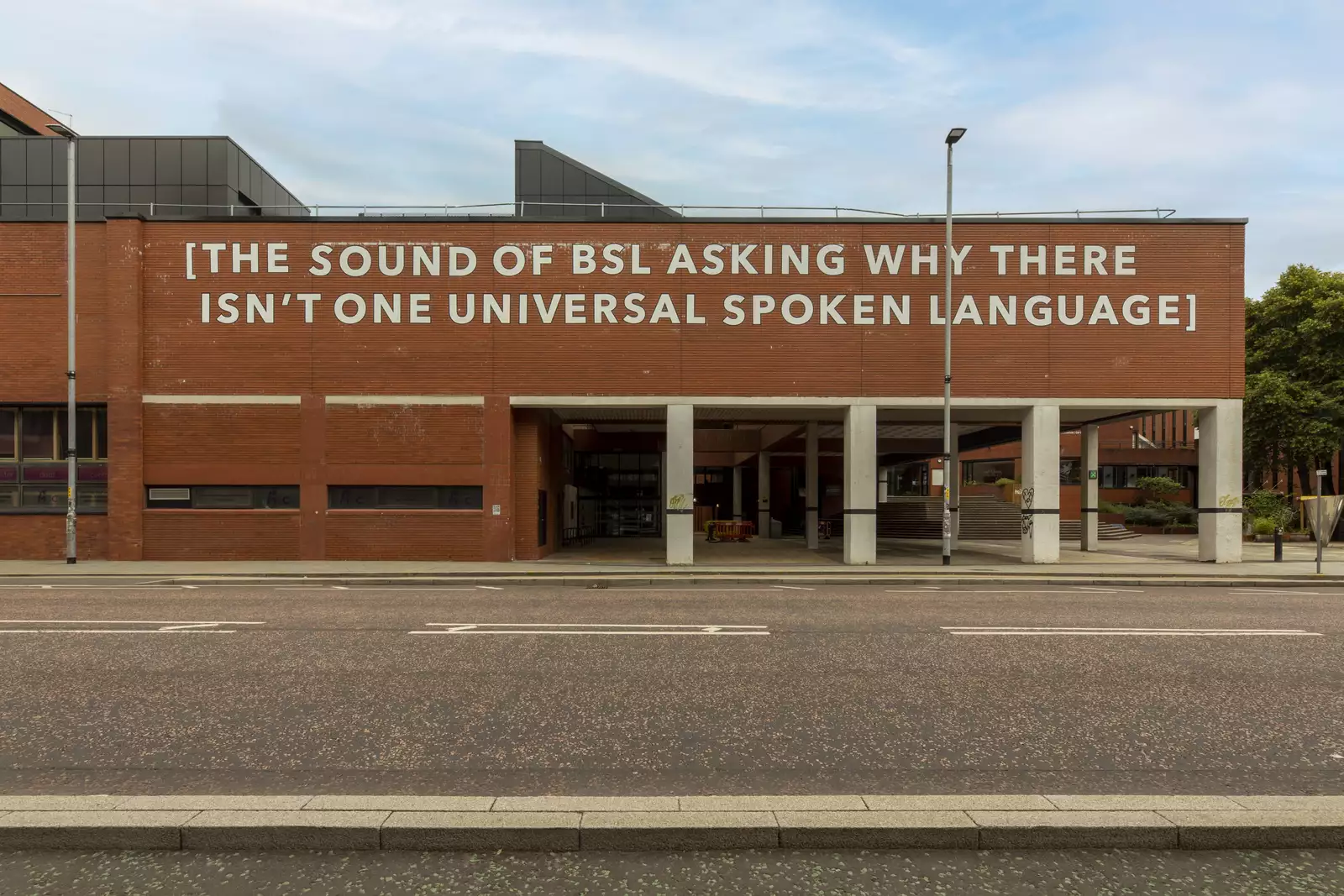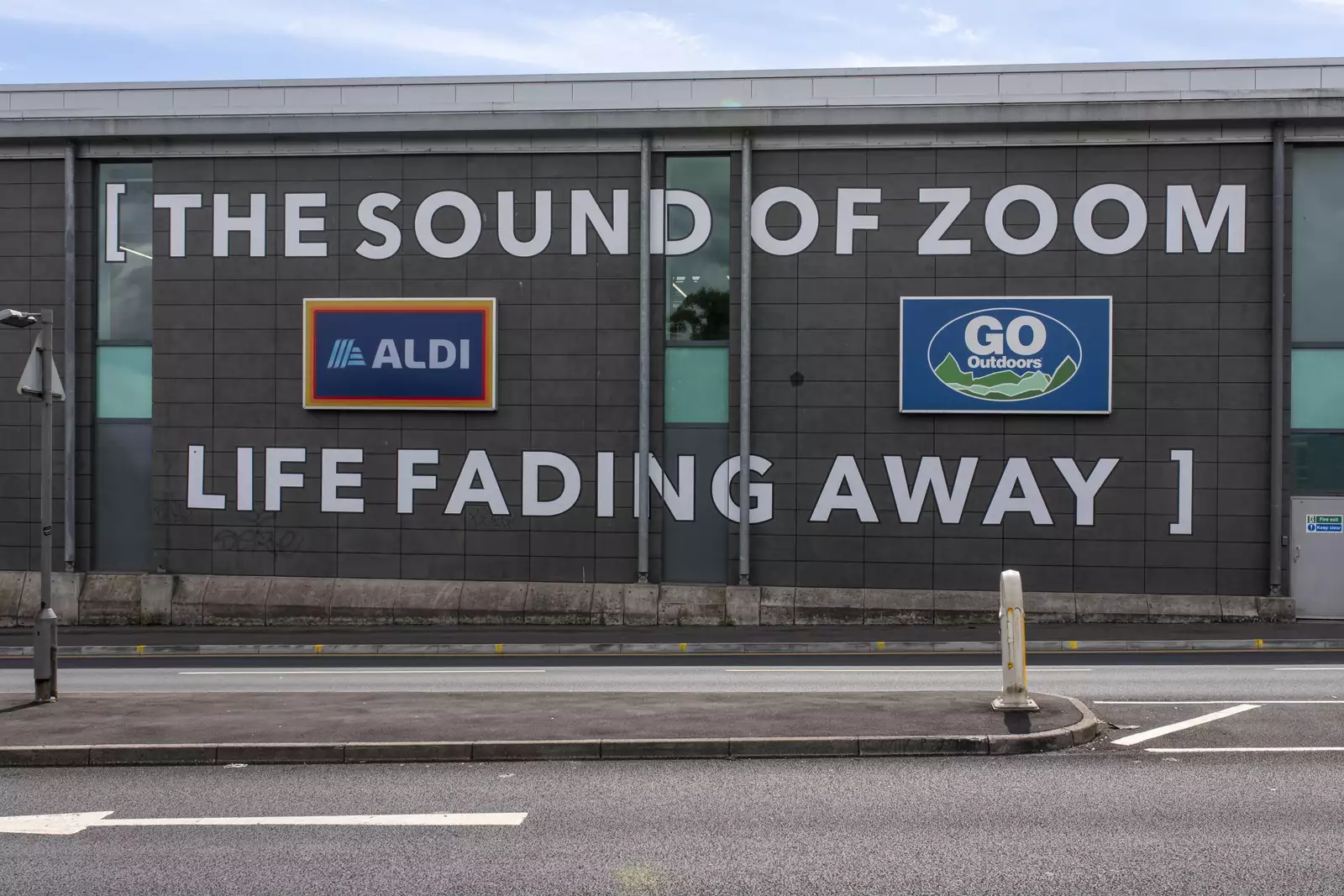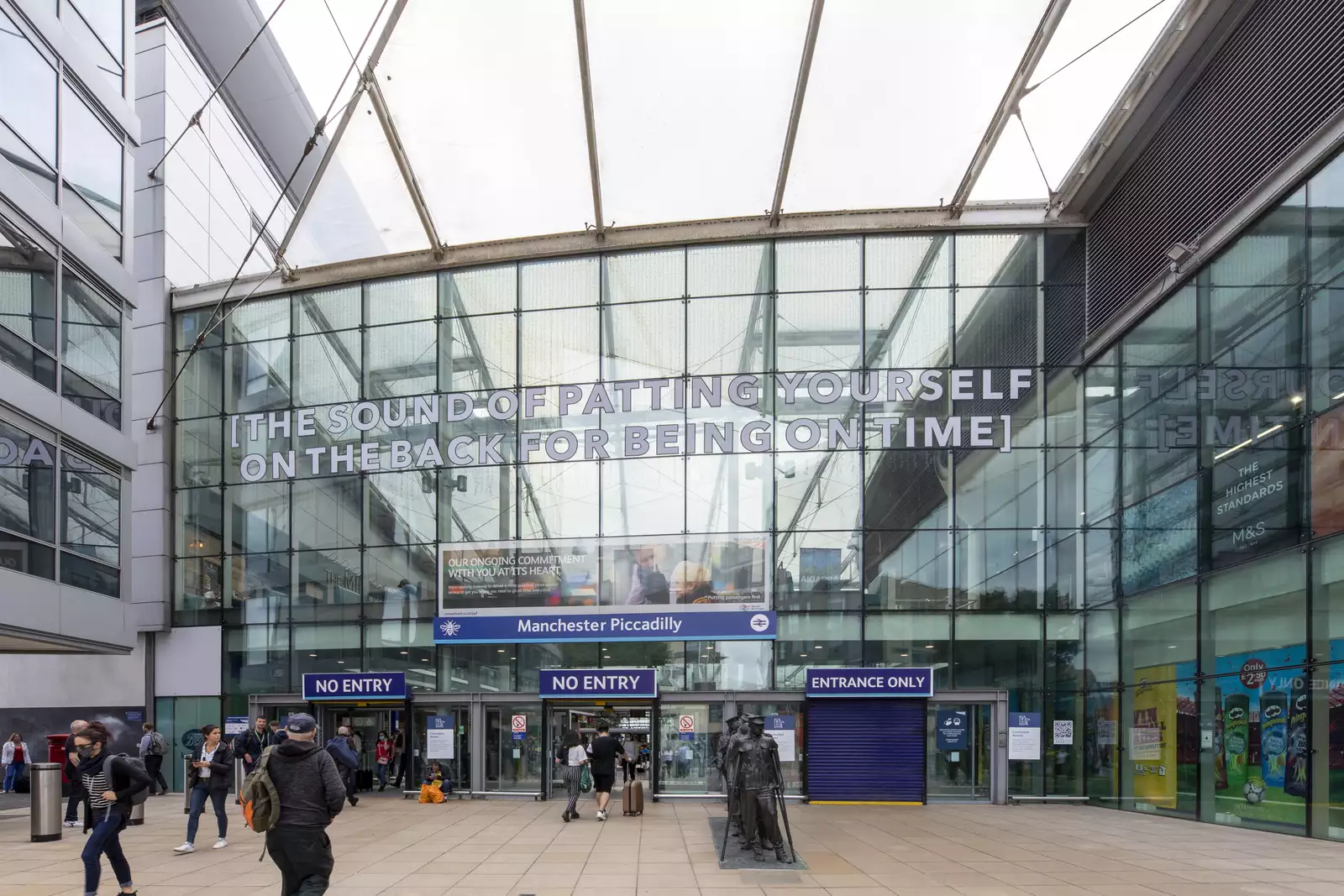 Credits
Directors Samuel Ash and Harry Bowley
Producer Noor Miah
Director of Photography James Stier
Camera Assistant Mark Lomas
Sound Recordist Daniel Guest
Production Assistant Raabia Hussain
BSL Interpreter Mike Ballinger
ASL Interpreters Beth Staehle, Sharon Ploeger
Video Editor Harry Bowley
Edit Assistant Valerie Dumbravanu
Animation Peter Kent
Sound Design Liam Sharpe
Music: 'Spanish Guitar & Voice On Microcassette' by Daniel Birch, 'Creation' And 'Equality' by Edoy