Food and Drink
Grab a bite to eat, a coffee or a cold one – there's something for all tastes at Aviva Studios.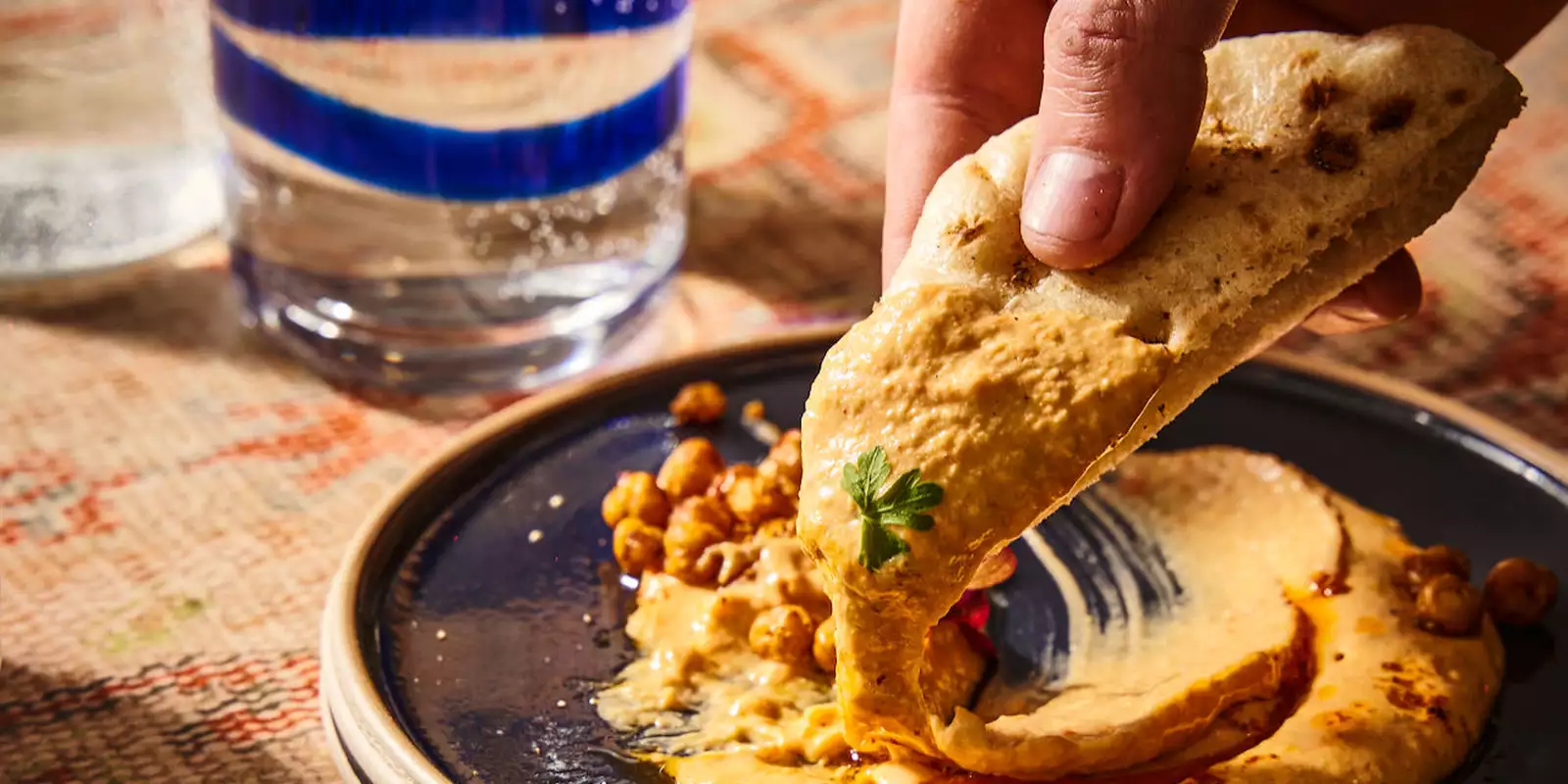 Eat, drink and be merry
We've got several bars and cafes for you to sit back and relax in, catch up with mates and soak up the atmosphere.
From 26 September, our ground floor foyer and café bar the Social is open Tuesday through Sunday from 10am to 9pm. Last orders are half an hour before closing. Our two auditorium bars the Hall and Upper Hall are open during events.
Choose from our Middle Eastern inspired menu available in the Social – or go for a pizza slice straight from the bar. Whatever you fancy, we've sourced the very best local and sustainable produce for you to enjoy. Our menu will change seasonally, so get down here and try our summer menu, which includes brunch, grab-and-go and street food options.
Our ground floor foyer café, public bar and two auditorium bars are all operated by Super Serve – a collaboration between Solitaire Restaurants and Square One, known for YES in Manchester and Ox Club in Leeds as well as large-scale bar operations at festivals including Parklife.
Good to know: our menu includes affordable options plus gluten free and vegan dishes, and children's portions are also available for a lower price. Our bars have also been built with accessible low points for wheelchair users.
Members Get More
Become a Member and get 10% off all food and drink, plus many more perks. It's just £45 for 12 months of benefits.