Reframe: Meet the Residency artists
Meet the incredible mix of artists and creatives taking part in Reframe: The Residency in Manchester.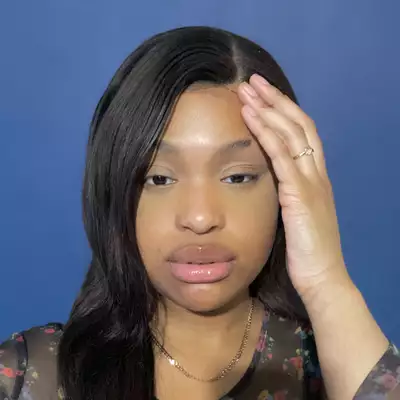 Benedicte Tee
Multi-genre artist Benedicte Tee is carving out her dream career as a composer and singer-songwriter. Born into a family of musicians, this has always been her destiny. She began experimenting with different sounds as a young child learning the piano. Her unique style draws inspiration from a variety of artists including pop-R&B trio FLO, gospel duo Mary Mary, Nigerian singer-songwriter Tems and The Voice 2021 winner Annatoria.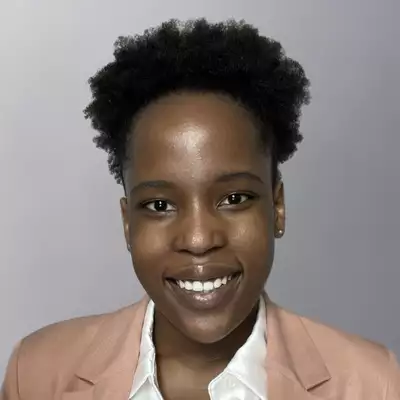 Claire Muhlawako Madzura
18-year-old British-Zimbabwean activist and filmmaker Claire Muhlawako Madzura is already making waves across Manchester and the UK. Shortlisted for the 2021 Lit in Colour Creative Student Prize, Claire believes in the power of storytelling to share truth in extraordinary ways. She is currently focused on refining her skills as a filmmaker and joins REFRAME in the hope of learning from fellow young Black creatives in Manchester. She is excited to be part of a residency that empowers the next generation of talent.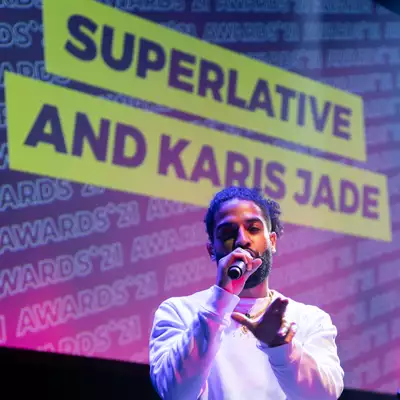 Superlative aka Corey Brown
Rapper and producer Corey Brown – better known as Superlative – began making beats in his bedroom in Bolton. Fast forward a few years and he's bagged collaborations with Manchester legend Mr Scruff and hip-hop master collective The Mouse Outfit. A big fan of golden-age hip-hop, Corey also embraces the bounce and complexity of modern trap-inspired beats. Raw, eager and relatable bars bring an aura of honesty to his work.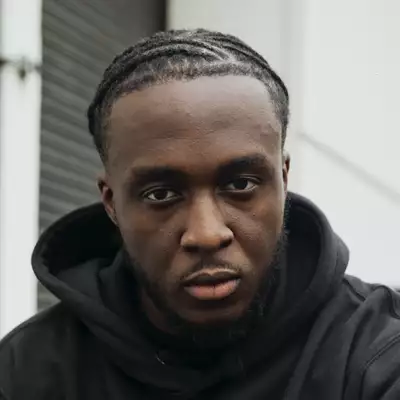 David Rey
No gimmicks, no facades, just straight-up realness. David Rey makes music that is true to life. A versatile rap artist, David landed on the Manchester map via London and Southampton and is a fast-rising star of the city's hip-hop scene. Signed to Mic Check Management (MCM), he released his debut EP Before I Begin in 2022, with tracks featuring on BBC Music Introducing. His lyrical control over the mic has earned him many fans, who are drawn to his natural flow and rhythm.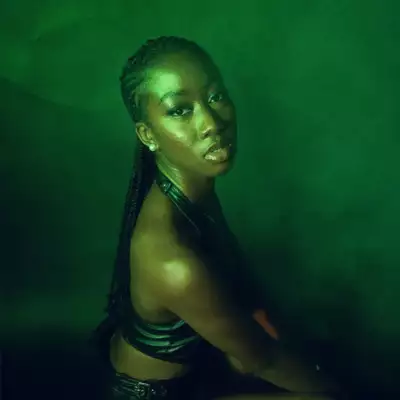 DEELA
Lagos-born rapper DEELA is best known for her brazen assertiveness and razor-sharp lyrics. With a unique cadence that keeps listeners hooked, DEELA is a force to be reckoned with. Her sound combines effortless flows with trap and hip-hop, pulling inspiration from a range of artists including Nudy, Young Thug and Nicki Minaj. At only 20 years old, DEELA is co-signed by Nigerian pop artist Cruel Santino and has appeared on BBC Music Introducing, NTS Radio and Manchester's Reform Radio.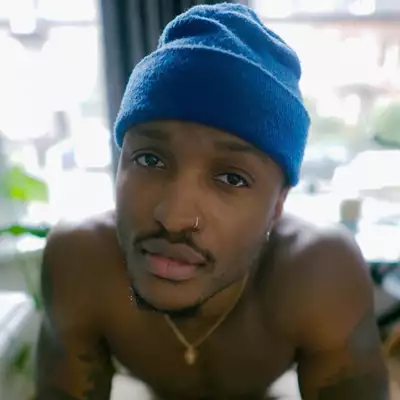 Femi Tahiru
Producer, instrumentalist and singer-songwriter Femi Tahiru is a true rising star. With a dedicated following here in Manchester, Femi has performed at iconic venues including Gorilla, Band on the Wall and the Deaf Institute. Recently signed to New York hip-hop label Payday Records, Femi combines smooth R&B vocals with vibrant beats and soulful chords. His widely acclaimed debut EP D.E.M.O.S was played on BBC Radio 1, BBC 6 Music and BBC Music Introducing and his latest single Jussai was featured in Wonderland Magazine.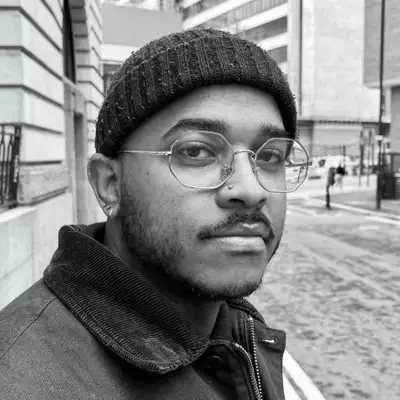 Filipe Rosario Da Silva
Filipe Rosario Da Silva is a Manchester-based graphic artist and all-round creative who is passionate about creating stunning and unique designs. Visually engaging and stimulating, this is art designed to capture the viewer's attention and communicate a specific message. With a background in Design Engineering, Product Development and Graphic Design, Filipe combines various forms of media such as photography, illustration, 3D and typography. Filipe has several creative connections across the city, having worked as a graphic designer here in Manchester.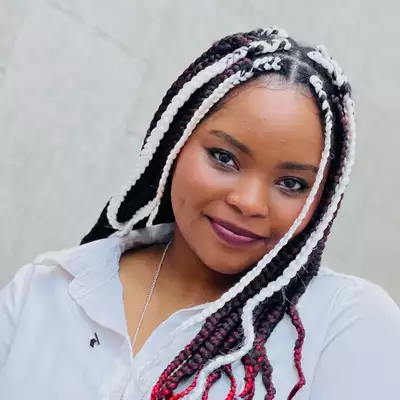 Hannah Njoroge
Emerging multidisciplinary artist Hannah Njoroge is always thinking outside the box. Combining storytelling, music, painting, writing and photography, Hannah pushes the boundaries of the contemporary art scene to explore the world around us. Her exceptional vision and versatile creativity set her apart as one to watch. Always embracing new artistic territories and possibilities, Hannah is currently immersed in the world of digital art. She is excited for the opportunity to use the REFRAME residency to explore this burgeoning field.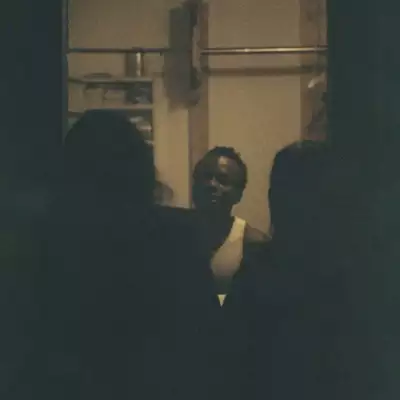 Iyunoluwa Yemi-Shodimu
Independent musician, songwriter and composer Iyunoluwa Yemi-Shodimu has an impressive list of performances under their belt. As part of production duos GOMID and Smooch Soundsystem, Iyunoluwa has taken to the stage in some of the UK's most renowned underground arts venues from Manchester's The White Hotel to London's Reference Point, Venue MOT and Mimosa House. Iyunoluwa has directed and produced several videos, long form film pieces, events, online and live performances with support from an ever-growing community of young, inspired and driven creatives.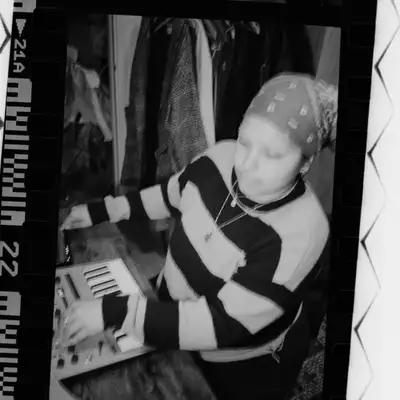 Izzy Odelola
Izzy Odelola is a Manchester-based drummer, percussionist and ambient composer with a prime focus on synthesis and music for film. As both a performer and composer, Izzy has crafted a unique sound that is rhythmically dominant and feelings based. Izzy's work is all about musical instinct and trusting the power of improvisation. They take the approach of the weirder the better (most of the time).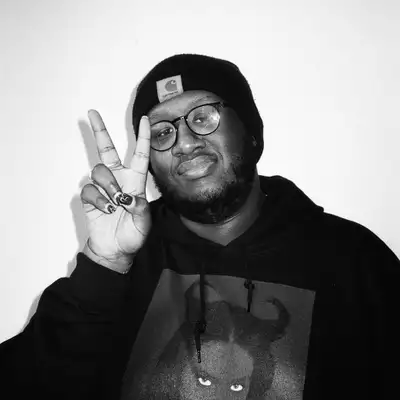 Joshua Drakes
Joshua Drakes is a Manchester creative focused on photography and graphic design. He has worked with a variety of clients across the city, specialising in fashion and lifestyle photography. His images tell the various stories of his clients, and he is always seeking out new subjects. Rarely seen without a camera, Joshua takes inspiration from his mother, art and nature.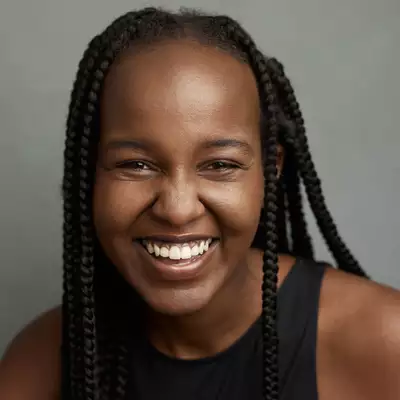 Linda Wachaga
Kenyan, Manchester-based Linda Wachaga is one to watch. A multitalented filmmaker, visual artist, performer and writer. Once a member of the prestigious National Youth Theatre, Linda has performed at some of the UK's biggest and most exciting venues including The Yard, the Almeida Theatre and the Arcola Theatre. In 2022, she staged her first short play on touch deprivation and AI, and her short film Changing Rearranging – a spoken word tribute to her hometown Oldham – received an honourable mention for BFI's filmmaking challenge.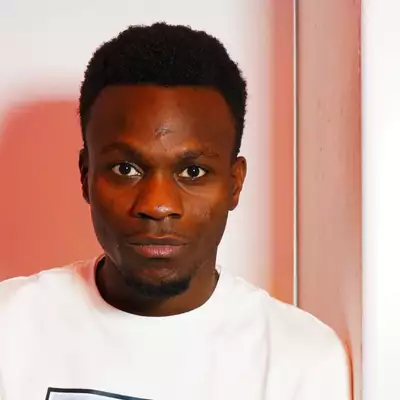 Micah Stalgic
Alapelode Oluwatobi – aka Micah Stalgic – is a versatile Nigerian artist known for his unique blend of hip-hop, R&B and Afrobeats. Once a competitor on Nigeria's Got Talent, Micah is now a regular on the Manchester music scene as a board member for Reform Radio, artist advisor at Manchester Independents and host on Pie Radio. His music has been played on BBC Music Introducing and he has performed across the city's iconic venues as well as Sounds from the Other City festival.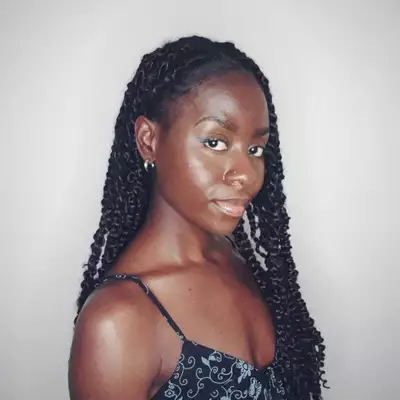 Monique Nsiah
Monique Nsiah is a multifaceted creative with a passion for storytelling through filmmaking, photography and poetry. With experience in TV production and her own environmentally friendly clothing brand NSIAH, Monique's creativity shows no bounds. Her work includes affirmative, feel-good prints in beautiful pastel colours as well as a range of t-shirts, hoodies and bags.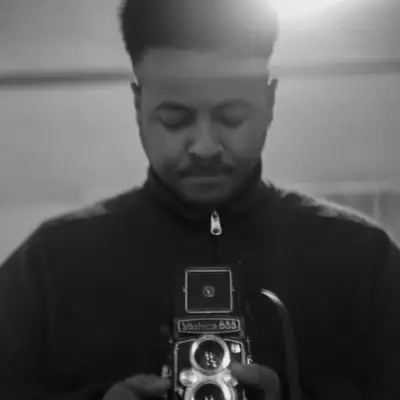 Nico Walker
South Manchester film photographer Nico Walker is fascinated by stories. With a background in filmmaking and production, Nico has settled on the documentary as a form that captures the most meaningful moments in time. Nico sees the camera like a diary – a means of recording life as it happens. Nico will use the REFRAME residency to experiment with different styles and methods.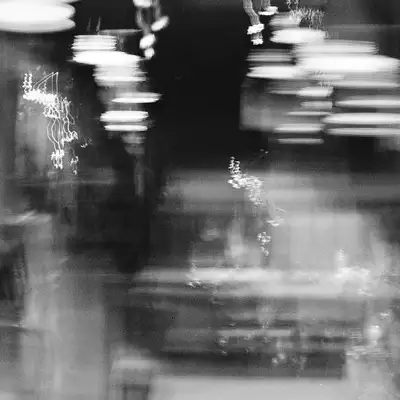 Alpha Twang
Alpha Twang is an electronic musician and radio presenter interested in landscapes, memory and time as well as the geography of Manchester. Their recent work includes being the sound designer for the theatrical monologue Let Me Count The Ways. Influenced by the sublime, hypnotic ecstasy of Philip Glass, they hope to one day create something like Mishima: A Life in Four Chapters.
Omari Taylor
Self-taught photographer and filmmaker Omari Taylor works across fashion, sports and documentary. Still experimenting, Omari is always looking for new creative disciplines. He draws inspiration from the inner-city environments in which he was raised, and the dystopian worlds depicted in film and TV. His work is often rich in contrast, interested in architecture and has a generally sombre tone.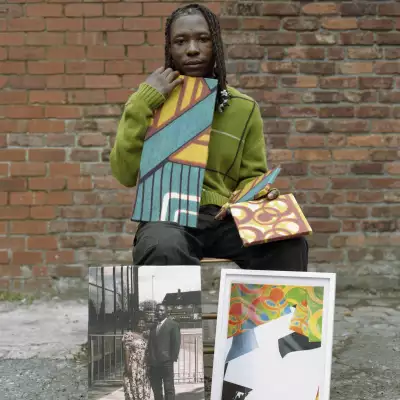 Papa Nii Akushey Quaye
Papa Nii Akushey Quaye is a British-Ghanaian multidisciplinary artist whose current practice is centred around the diasporic identity and experience. Not bound by any medium, he works primarily with photography, textile and time-based media. His work deconstructs cultural symbols, everyday objects and fragments of his own memory, reassembling them to express the tension between combat and harmony that is so familiar to the diasporic experience.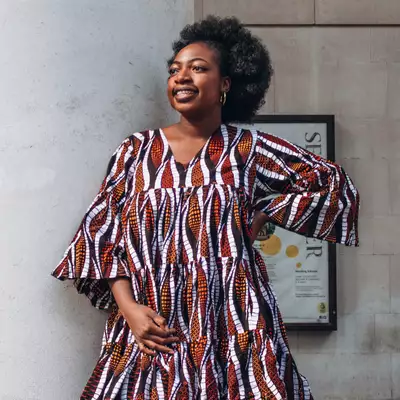 Ronke Jane Adelakun
Multi-talented artist Ronke Jane Adelakun has a passion for visual storytelling. Her breath-taking images always convey a powerful message. As a freelance photographer, poet and fashion designer, Ronke is driven by a desire to showcase the multifaceted nature of Black women and to challenge stereotypes. Her photographs have graced the pages of global publications including Hello Magazine and Stylist Magazine.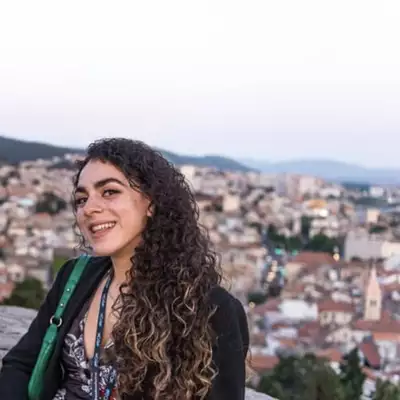 Ruby Ramelize
British-born filmmaker and multidisciplinary artist Ruby Ramelize seeks out sentimental moments and connections through her work. Influenced by her Caribbean and Nigerian heritage, Ruby sees her films as an extension of herself, delving into who she is and her own personal histories. A highlight of her career so far is an interview with her grandfather about his Windrush experience, which explores her family's legacy.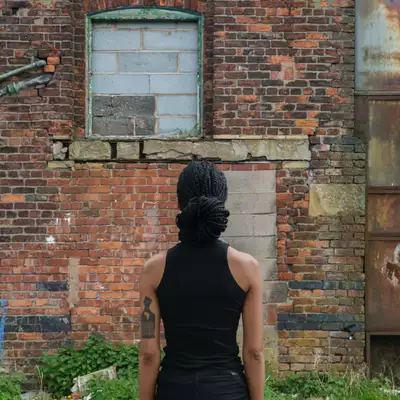 Shemel Rose-Thompson
Photographer Shemel Rose-Thompson is an established freelancer, who takes inspiration from her home in Old Trafford and the wider city of Manchester. Her work is immersed in the sprawling mass of the city, focusing on the representations of people and place. Socially conscious and inspired by change, Shemel is driven by their experiences with the hardships of society.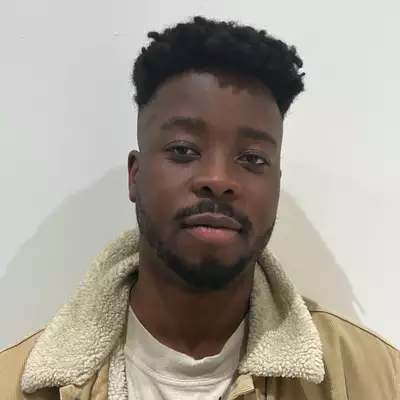 Solomon Hughes
Manchester-based Solomon Hughes works across various fields of photography, focusing on documentary and portraiture. His Instagram is a kaleidoscope of cool colours with snaps of Norway and Portugal. Solomon is always seeking new dimensions for artistic expression and is currently experimenting with video and audio. He is part of Mugen Motions, a group of friends creating visuals for their favourite music.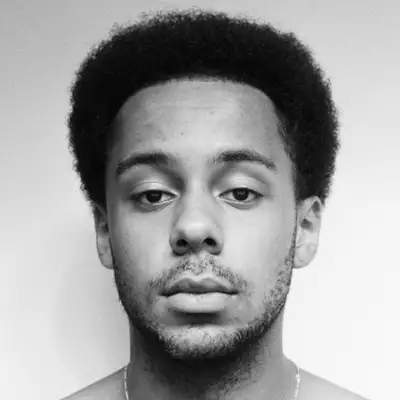 Timon Benson
25-year-old self-taught photographer Timon Benson uses documentary photography to ruminate over the sentimental parts of his life, recounting these moments to create new, enduring narratives. Raised in the north of England, Timon explores photographing the northern underground music scene alongside his personal work, and has played a part in shaping the public perception of growing artists.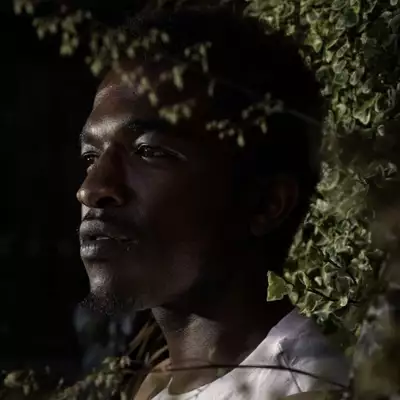 Wezlees
Photographer, videographer, editor and DJ Wezlees is a man of many talents. Whether he's creating promo films for companies or music videos, Wezlees knows how to capture the essence of a subject on film. Wezlees also has a deep love for house music and hosts his own radio show HouseMuntu where he connects with listeners over a shared passion for music.