MIF Live Returns for the Lockdown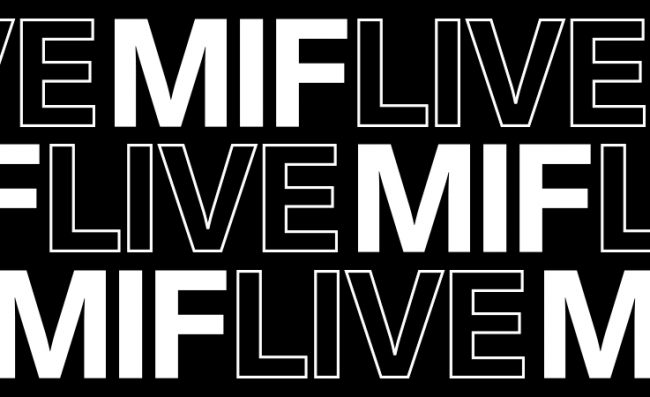 MIF Live Returns for the Lockdown
During these unprecedented times, we're all missing our connections – to culture, to our city, and to each other.
We may not be able to connect in person, but we're doing the next best thing. MIF Live is relaunching for the lockdown, with free livestreams, discussions and archive broadcasts.
We'll be announcing each week's schedule on our website, Facebook, Instagram and Twitter, Facebook, Instagram and Twitter and here's what you can expect:
Festival in My House… And Yours – Wednesdays from 7.30pm 
Inspired by our long-running Festival in My House series, we're inviting Manchester artists to create and present their own micro-international festivals in their homes – and then stream them for us and you online, live and for free.
MIF Encounters – Thursdays from 12.30pm 
We can't introduce you to our Festival artists in the flesh, but we can bring them into your homes via digital talks and archive discussions with some of our friends across the arts in Manchester and beyond
MIF Rewind – Fridays from 7:30pm 
We'll be turning back the clock and streaming events from previous Festivals – all for free.
MIF Extras
Deep-dive into previous Festivals, catch up on our blog, listen to our MIF Originals podcast – and even play video games by Nina Freeman and Paloma Dawkins.
All this… plus we'll be sharing responses to our new Open Call for artist commissions and residencies – which aims to provide valuable income and support to a community that's been hit especially hard by the pandemic.
We're also hosting regular free online drop-ins and published a growing list of resources for artist and freelance creatives, providing sources of information, advice and funding.
Here's how to find MIF Live on a number of devices and websites
:
On your Smartphone or Tablet 
You can also find our broadcasts on Facebook as well as YouTube; we recommend using the iOS or Android app for whichever platform you choose to join us on. 
If you haven't used either of them before, we recommend signing up for a YouTube account – you can find a guide on how to do that here, and then subscribe to Manchester International Festival. 
On Facebook, follow us here to be notified each time a broadcast starts. 
On Your Computer 
If you're joining us each week from a laptop or desktop computer, you can choose to watch on YouTube or Facebook – look out for a post with video every Wednesday, Thursday and Friday. 
On your TV 
If you have a smart TV, games console or streaming device (like an Apple TV, Amazon Fire, Chromecast etc), you can watch MIF Live shows on your TV with the YouTube app. 
You can subscribe to our channel by searching for 'Manchester International Festival' on the YouTube TV or mobile app, or by following this link on your computer – look for the red 'SUBSCRIBE' button. If you open the YouTube app on a Wednesday, Thursday or Friday, you should see a link to the latest broadcast on the home screen or in your 'subscriptions' tab (in the left-hand sidebar). 
If you click the bell icon next to the subscribe button, you'll also receive a notification every time we go live. 
Follow us on social media to keep up to date with all of our MIF Live updates.