Christine Sun Kim and the Deaf artists claiming sound as their subject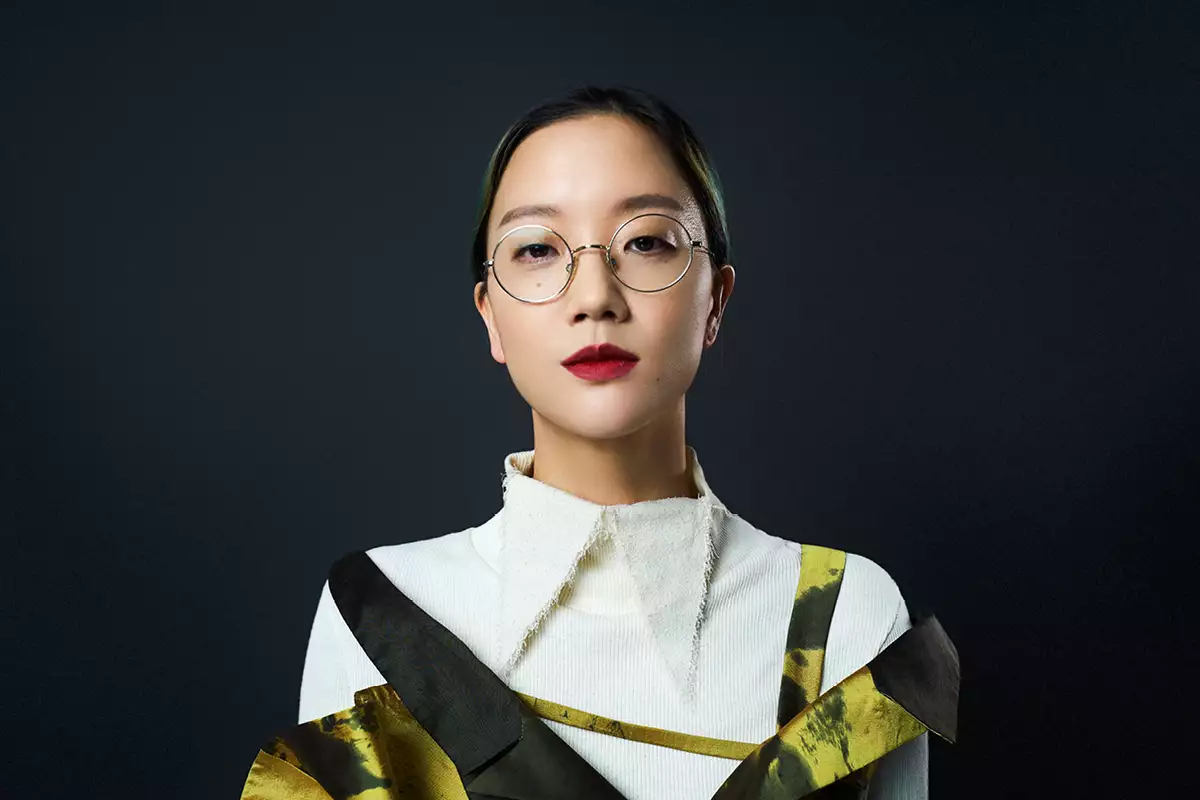 Christine Sun Kim will present a new installation titled Captioning The City in Manchester for MIF21, 1–18 July. Here, art writer Emily Watlington explores how Kim and other Deaf artists use captions in poetic and political ways in their work.
Christine Sun Kim's captions have been getting bigger and bigger over the years. The California-born, Berlin-based Deaf artist has been turning the little text at the bottom of the screen – the captions describing sounds and transcribing speech – into monuments, be they murals in opera houses or billboards visible from highways. Captions are most often found when watching film or TV and are intended to provide access for Deaf and Hard of Hearing audience members; they are called "closed captions" when they can be turned on and off. But Kim's approach to sound description is much more expansive and creative. For her upcoming project at Manchester International Festival, Captioning The City, she will wrap captions around buildings, inviting a different relationship to the sounds of the city.
Throughout her career, Kim has deftly described what ableist exclusion can feel like, highlighting both the importance and the limits of accommodations like captions or interpreters, and celebrating the Deaf community's keen perspectives on sound. Kim's message has taken numerous forms, from drawings and murals to performances. 'I was taught to believe that sound wasn't a part of my life,' Kim says in her TED talk – but she realised sound was on her mind every day and set out to reclaim it in her work.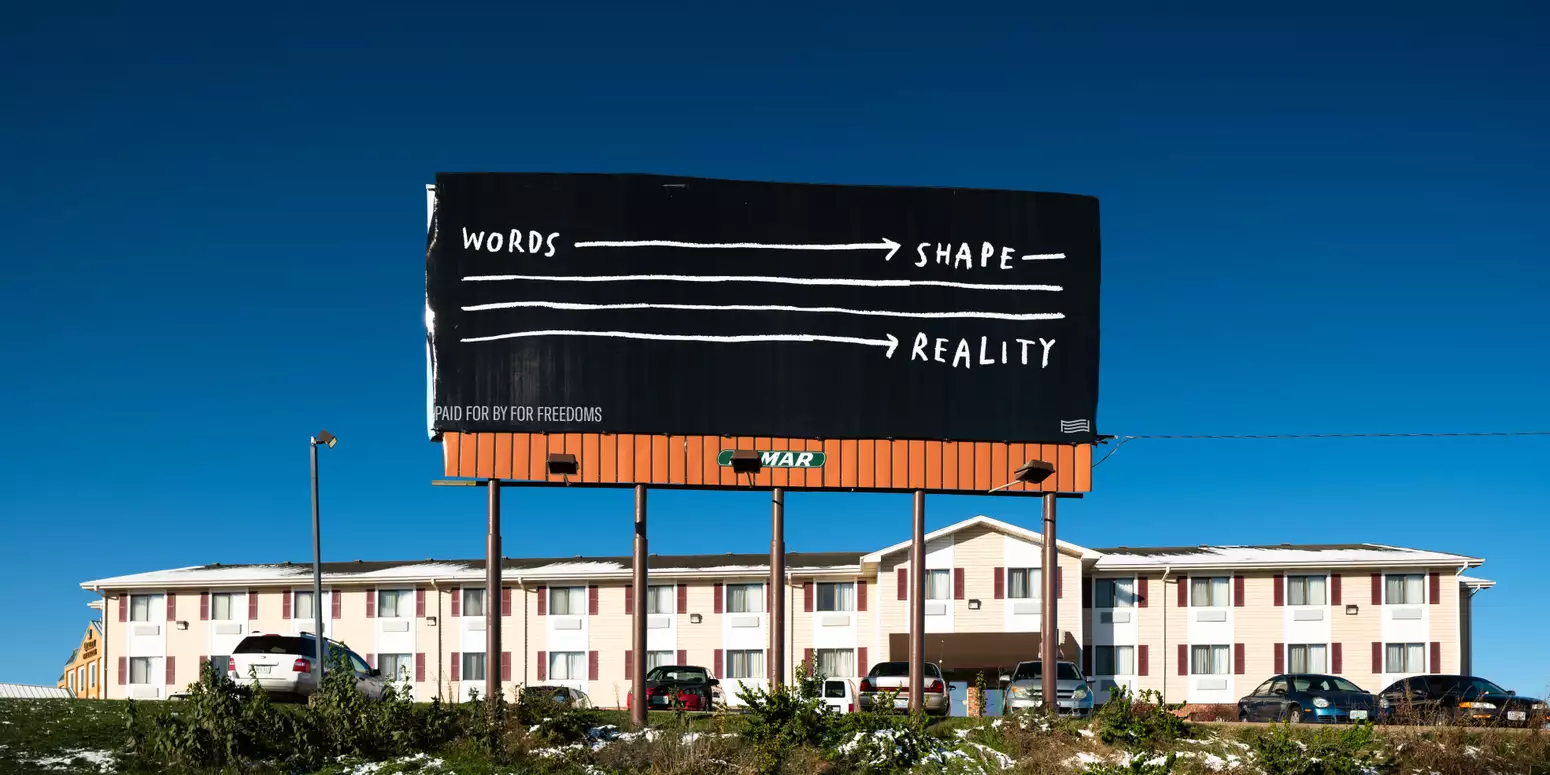 Kim's 2019 performance Spoken on My Behalf explored the process of having loved ones and professional interpreters speak for her and included samples of captions she collected while watching TV. Some were as lazy and nondescriptive as "music", others as nonsensical as "oatmeal meows". At the 2020 Super Bowl, Kim performed the US national anthem in American Sign Language, which she has described as a complicated experience but one that was, above all, 'a way to celebrate my language'. Kim's works are celebratory – bold and proud homages to the Deaf community that highlight the valuable perspective that Deaf people bring to sound.
The subtitles you see on films and the captions you can toggle on and off on YouTube are accommodations hard won by disabled activists. Julia Child's cooking show The French Chef, which ran on American TV in the 1960s, marked the first use of captions on TV and the fruits of Deaf advocacy. Child's captions were open, instead of closed, meaning they could not be turned off. But there was concern that hearing viewers would find the captions off-putting, and eventually they were removed. This moment in history speaks to how ableism is often caught up in aesthetic sensibilities, and thus, the important role that artists can play in making the future more accessible.
A remix of an episode of The French Chef by the artist Carolyn Lazard was recently included in the group show Activating Captions, co-curated by Kim and Niels Van Tomme at ARGOS, an audiovisual arts centre in Brussels. The show brings together a group of artists who play an important role in advocating for disability justice, often prototyping future, better, more accessible forms; critiquing the limits of existing access measures; or pointing out the errors – sometimes humorous, sometimes disturbing – produced when translating across media and for different disabilities. Closed captions have proven fruitful ground for such play, taken up in videos by a variety of disabled artists.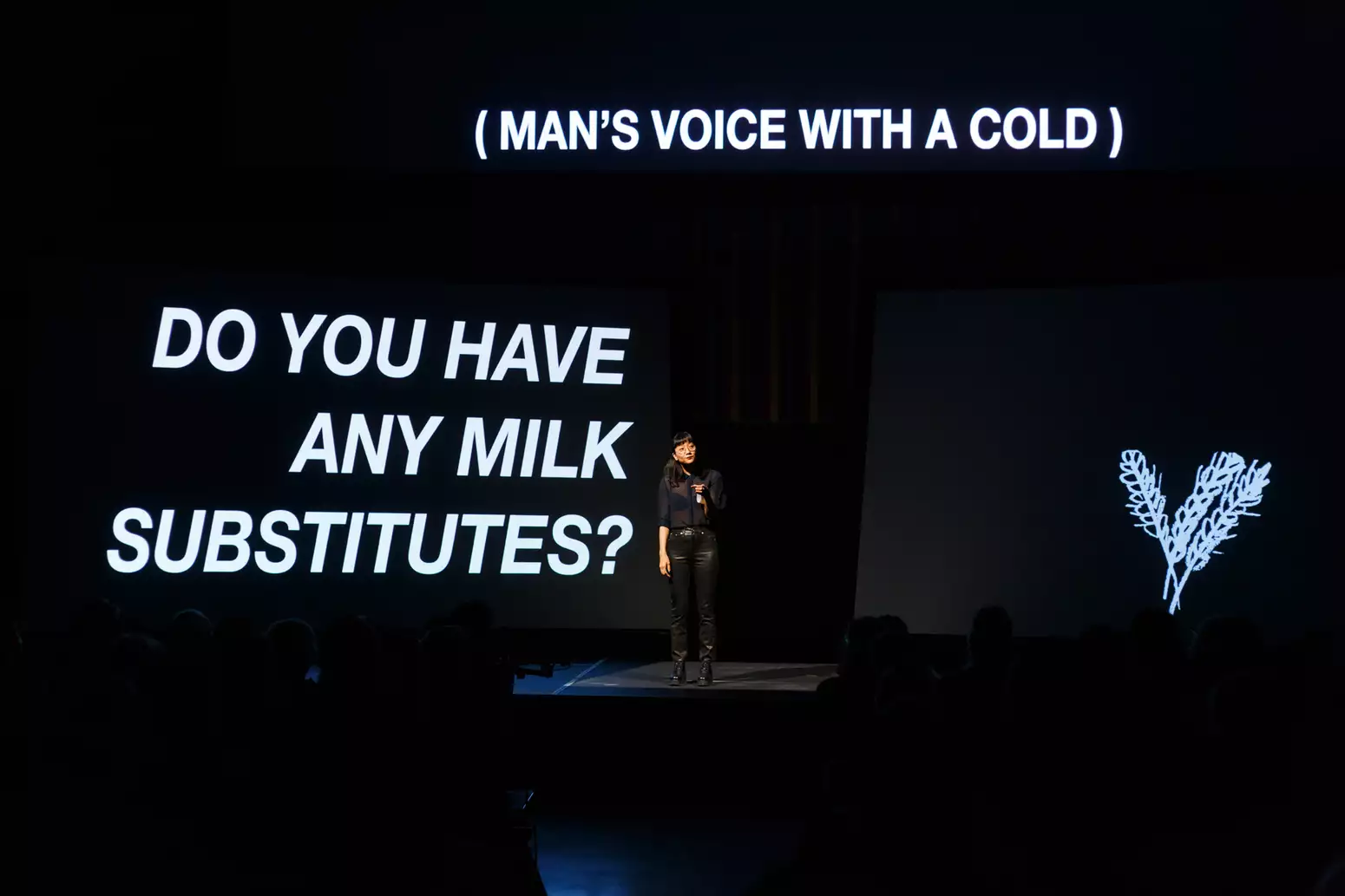 Other work in the show, by d/Deaf* artists including Alison O'Daniel and Liza Sylvestre, highlights what is called "Deaf gain" – a phrase coined to reject the concept of "hearing loss" and to highlight how Deafness engenders valuable new perspectives, rather than representing a deficit. As O'Daniel points out in a recent interview, captions are often 'intended to "raise" a Deaf or Hard of Hearing person's understanding of sound "up to" a hearing person's experience,' which she sees as 'incredibly limiting… because I don't know many hearing people who think about sound in as profound and imaginative ways as Deaf and Hard of Hearing people must.'
For Kim's 2015 four-channel video Close Reading, she explored Deaf gain by inviting four Deaf friends (including O'Daniel) to create captions for clips from movies that are concerned with voice, often as a metaphor for agency – The Little Mermaid, for example. The resulting work included captions such as "the sound of a light that never flickers," inviting reflections on sounds and their descriptions in ways at once poetic and political.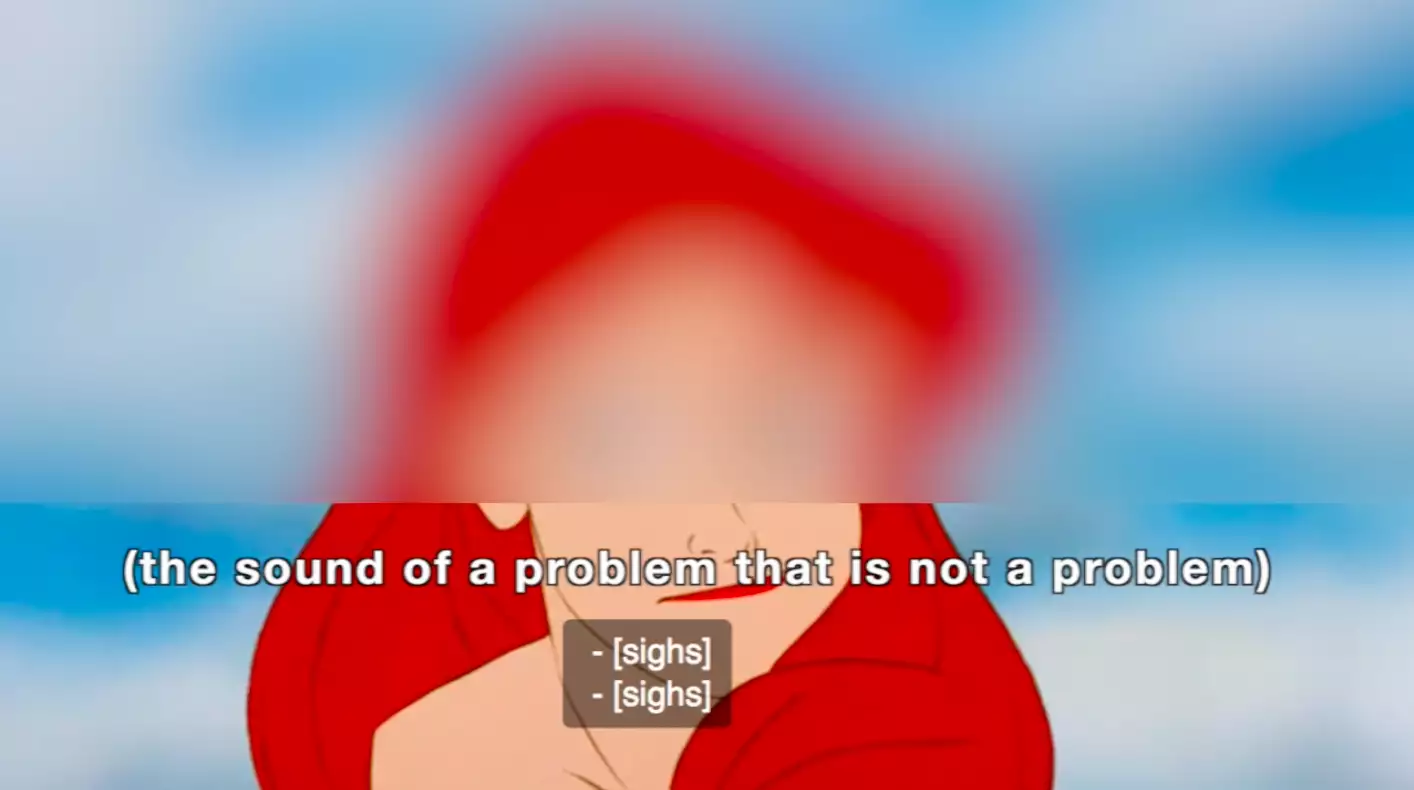 Kim's Manchester installation involves captions that will not be ignored, that are not content to stay small, and that cannot be turned on and off. In this, they are also a call to actions for hearing audiences, who might neglect to caption their Instagram stories, their Zoom talks or their short films, because they forget to consider Deaf audience members, because they see captions as "too expensive" or think accessibility is someone else's job.
Kim's project in Manchester marks an emphatic shift toward thinking about captions off screen. Not only does she make them impossible to ignore, but she suggests that the practice of describing sound is ripe with possibilities beyond mere "inclusionism" – a term used to critique charitable thinking about access, wherein the disabled person is meant to feel grateful for being accommodated but is not expected to contribute valuable ideas. Kim's monumental captions do so much more than simply allow Deaf people to watch TV shows, even as they remind us of captions' absolute necessity. They celebrate Deaf gain and foreground the emancipatory potential of art.
* Some people prefer to capitalise the "D" in "Deaf" to note that the term refers to a cultural group with a shared language. Others, however, might identify as medically rather than culturally deaf, and prefer a lowercase "d."
Emily Watlington is an American art critic and curator. She is assistant editor at Art in America.