Festival
Square
Festival

Square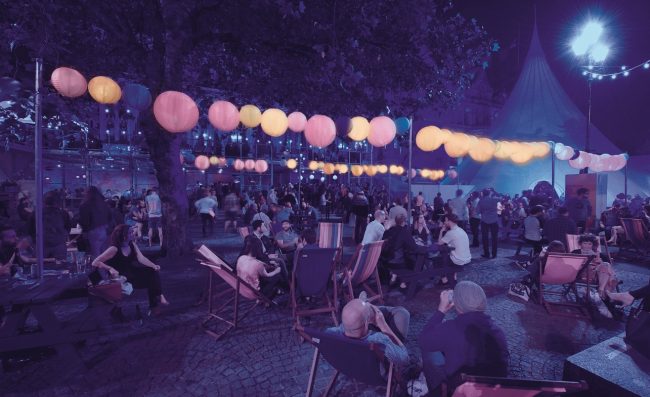 For MIF19 we transformed Albert Square into Festival Square, the home of the Festival in the heart of the city. With free live music and DJs, great food and drink and more.
Free live music & DJs – day and night
We presented an amazing programme of live music and DJs in the Square. With from the likes of Nitin Sawhney, The Orielles, Horace Andy, LIINES and many more – all absolutely free. Check out the line-ups below.
Fabulous food & drink
From British classics to Indian street food, coffee to craft beer, our Festival Square food traders were in residence throughout the Festival – and there were an amazing series of Supper Clubs and Lazy Lunches from some of the region's top chefs. see more details here

A great new look
Nicolas Henninger (Office for Crafted Architecture) and Paloma Gormley (Practice Architecture) are gave Festival Square an exciting new look, with contributions from Standard Practice and students from Manchester School of Art, MMU.
Festival Square access information available here.
Live music
Fri 5 July
---
3 – 4.30pm
Baluji Shrivastav OBE
5.30 – 7pm
Manchester School of Samba
Sat 6 July
---
10am – 2pm
The Allotment Nannies & Mr Bloom Live
3pm- 4.30pm
Ex-Easter Island Head
5.30 – 6.15pm
Rise Like Lions
10pm – late
DJ Andrea Trout
Sun 7 July
---
1pm - 1.30pm
Slam Stories
2pm - 2.30pm
Decaying Sphere
5pm - 5.30pm
Orlyk Dancers
6pm - 6.30pm
Sounds of Anatolia
7pm - 7.30pm
New Islington Sessions
8pm - 8.30pm
Robert Maseko & The Nubeat
9pm - 9.30pm
Desi Jockeys
Mon 8 July
---
12.00 - 2pm
NTS present Golden Ratio Frequencies
2 - 2.30pm
John Robb & Rowetta talk about Real Crime
5.30 – 7pm
Reform Radio & Thirty Pound Gentleman present Soundcamp
10pm – late
DJs Mary-Ellen McTague & Craig Potter (Elbow)
Tues 9 July
---
2.45 - 4.30pm
BBC Horizons presents Sera, Endaf & Darren Eedens hosted by Janice Long
5.30 – 7pm
Bethlehem Casuals
Wed 10 July
---
12.30 – 2pm
Lingua Franca World Music Agency present Henry Fung
2.45 - 4.30pm
BBC Horizons presents Eve Goodman, Rosehip Teahouse & Gwilym hosted by Huw Stephens
5.30 – 7pm
Together We Move
8 – 10pm
BBC Introducing Manchester Takeover presents Liam Frost, ARGH KID, Phoebe Green, OneDa & The Mouse Outfit (DJ)
10pm – late
Across the Tracks with DJs Justine Alderman & Martin Glynn
Thu 11 July
---
12.30–2pm
Marc Constantine
5.30–7pm
Electronic Empires
8–10pm
House Gospel Choir
10pm–late
DJ Hattie Pearson (Girls On Film)
Fri 12 July
---
12 – 2pm
Discovering Manchester City
3 - 4.30pm
Mind on Fire DJs
8 – 10pm
Fabaret! presented by A Queer Revue!, Trans Creative & Superbia
Sat 13 July
---
Noon – 4pm
YESFAM Takeover
4-6pm
Anti Social Jazz Club
8 – 10pm
Deptford Northern Soul Club
10pm –late
DJ Dave Haslam
Sun 14 July
---
12.20 – 2pm
NoTTwins present BeeLive with China Lilly, Emanuel J Burton, Pablo & ALEKS
3 – 4.30pm
Young Identity & Contact present One Mic Stand
8pm – 12am
Horace Andy Soundsystem set with Blood & Fire*
Mon 15 July
---
3 - 4.30pm
Psychedelic DiscoTech plus guests
5.30 – 7pm
Chorus of Others
8 – 10pm
The Orielles & Working Men's Club*
10pm – late
Psychedelic DiscoTech plus guests
Tues 16 July
---
2.30 - 3pm
John Robb & Jordan Mooney talk Ballet
3 - 4.30pm
Matthew Whitaker
8 – 10pm
The Blinders, Witch Fever & The Pagans SOH*
10pm – late
DJ Shell Zenner
Wed 17 July
---
12.30 – 2pm
Lingua Franca World Music Agency present The Tebu Project
3 - 4.30pm
Hannah Ashcroft
8 – 10pm
LIINES & Sink Ya Teeth*
10pm – late
DJ Jez Kerr ACR
Thur 18 July
---
12.30 – 2pm
One Little Atlas
2.30 – 4.30pm
DJ Tacostan
8 – 10pm
Children of Zeus with DRS, [KSR], Mali Hayes, KinKai, Abnormal Sleepz & EvaBee
10pm – late
Swing Ting featuring Fox, Lady Ice, HMD & Resident DJs
Fri 19 July
---
Noon – 1.15pm
Yemi Bolatiwa
2.35 - 3.10pm
Cosmo Calling
4.30 - 5pm
Lottery Winners
5.10 - 6.10pm
In conversation with Andy Burnham, Peter Saville & Chunky
6.15- 6.25pm
Mike Garry - Poetry Recital
7.50 - 8.10pm
Grimm Twins
9 - 9.20pm
See Thru Hands
10pm - late
RebeccaNeverBecky & Kiss Me Again present Many4Manny
Sat 20 July
---
12.30 – 2pm
Lovescene & Danuka (So Flute)
5 – 7pm
Tilt the Axis present Samrai, !higgiWahWah & more TBA
8 – 10pm
Skittles with 8 Gold Rings & The Untold Orchestra
10pm – late
Lost in Music with Natasha Kitty Katt
Sun 21 July
---
12.30 – 1.15pm
The Sunday Boys
Special Events
---
14 - 17 July
*Curated by Dave Haslam
Line-up & times subject to change
Book now
Enjoy Lazy Lunches with a stellar array of chefs at MIF19 or explore the city in a series of Walking Tours, all starting from Festival Square.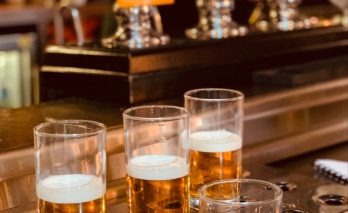 JW Lees
Festival Square's official beer supplier, serving up beers, wines and soft drinks and a limited edition craft beer from The Boilerhouse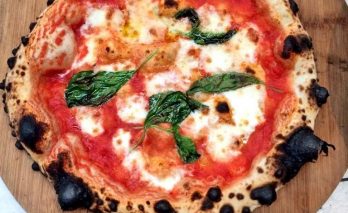 Honest Crust
Wood-fired pizzas and summer salads daily from Mackie Mayor & Altrincham Market favourite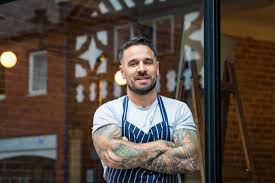 Kala
Restaurant food on the go from Gary Usher's brand-new Kala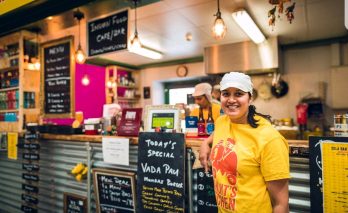 Manjit's Kitchen
Superb Indian vegetarian and vegan street food and snacks, all inspired by Manjit's Grandmother's recipes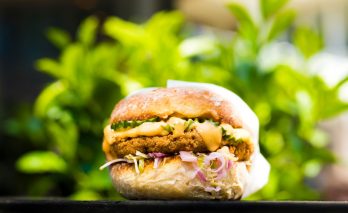 Firebird Hope
Hatch favourite and YES resident, create a special Festival Square menu with free-range chicken thigh and homemade seitan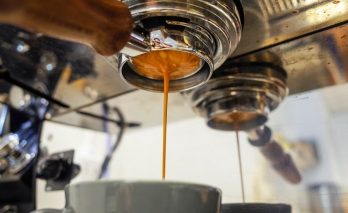 Idle Hands Coffee
Fresh coffee every day and espresso martinis by night, with tray bakes and the best vegan cherry pie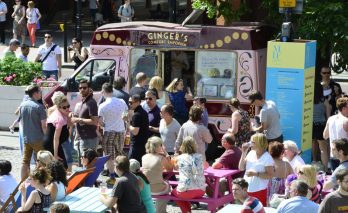 Ginger's Comfort Emporium
Inventive and irresistible ice cream with a new MIF19 inspired flavour - the perfect treat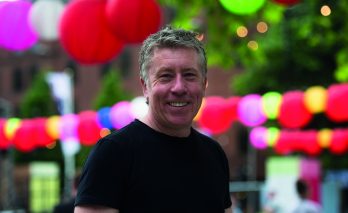 Paul Heathcote & Friends
Lancashire legend Paul Heathcote curates a series of Supper Clubs and Lazy lunches
Subscribe to our email updates
Let's invent tomorrow together - subscribe to our email newsletters to be kept informed about upcoming events, work, learning and training opportunities and more. You can select what you would like us to email you about.
Read our privacy policy