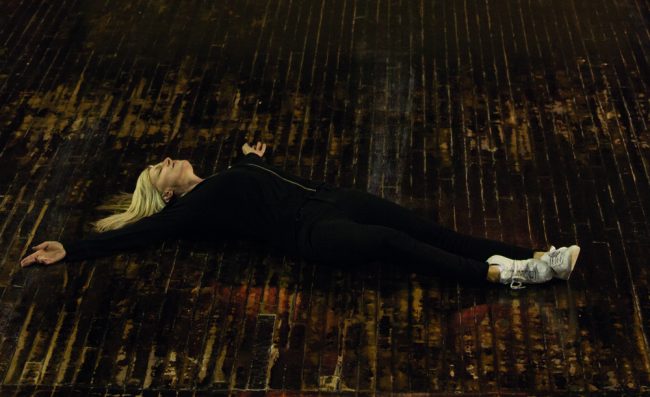 Dark Matter
Curated by Mary Anne Hobbs
Thu 29 June, 2017
Sat 15 July, 2017
Curated by BBC Radio 6 Music tastemaker Mary Anne Hobbs, Dark Matter was a stunning collection of eight immersive shows from pioneering national, international and Manchester-based musicians. Lighting designer Stuart Bailes transformed Gorilla and the O2 Ritz, creating new universes for each artist. The line-up covered everything from drone metal to freeform jazz, street poetry to radical electronica – and all pushed creative boundaries to the limit.
LEVELZ takeover
The grime crew that run the roads in the city storm Gorilla and got Dark Matter off to a flyer.
Holly Herndon + Mary Anne Hobbs (DJ set)
Following her album Platform and a tour with Radiohead, the acclaimed electronic musician brought new music to MIF.
Paleman + Walton (DJ set)
Two of the city's hot young guns: a live show from Calum Lee, featuring his dazzling jazz drumming, plus DJ Sam Walton.
The Haxan Cloak + Herron (DJ set)
Björk collaborator Bobby Krlic premiered new material, with support from Herron of Manchester's meandyou club night.
Clark + Akkord (DJ set)
Warp's Chris Clark brought two dancers and his thrilling new live show to MIF, with a DJ set by Manchester bass heroes Akkord.
Kojey Radical + Mary Anne Hobbs (DJ set)
Blending the intimately personal with the fiercely political, Hackney's Kojey Radical is one of the UK's hottest rising stars.
Colin Stetson + Mary Anne Hobbs (DJ set)
Collaborator with Bon Iver and Tom Waits, saxophonist Colin Stetson is one of the world's most wildly creative musicians.
SUNN O))) + Demdike Stare (DJ set)
The heaviest band on the planet returned with an immense, crushing set. Special guests Demdike Stare DJ were in support.
Commissioned and produced by Manchester International Festival.
Image credits: Donald Christie, Tarnish Vision