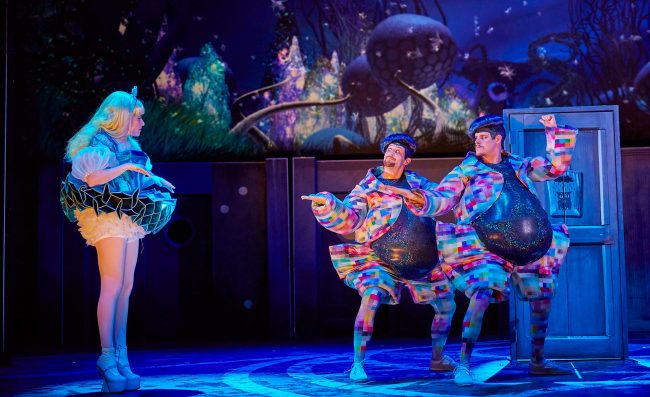 wonder.land
To launch MIF15, Damon Albarn, Moira Buffini and Rufus Norris took Lewis Carroll's iconic tale of Alice's Adventures in Wonderland and reworked it for the digital age. In wonder.land, Carroll's rabbit hole was transformed into the internet, a place where 12-year-old Aly could escape from an unhappy home life and build herself a new identity – but also a place where things aren't ever quite what they seem… Touching, funny and spectacularly designed, wonder.land was a huge hit with local audiences after its world premiere on the first day of MIF15. At the end of 2015, the show was staged as the big Christmas production at the National Theatre in London, before travelling to Paris in June 2016.
'Inventive delirium reigns in Albarn's Alice… The best – and oddest – new British musical for families in a long time' The Sunday Times
'Surreal, silly, supercharged with energy… A triumph' Manchester Evening News
---
A Manchester International Festival/National Theatre co-production. Commissioned by Manchester International Festival, National Theatre and the Théâtre du Châtelet.