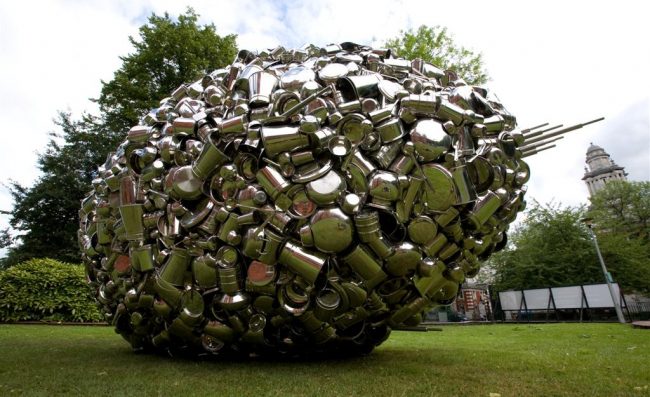 The Rusholme Project
Shisha, the UK's premier international agency for contemporary South Asian crafts and visual arts, brought a series of innovative site-specific artworks by internationally renowned artists to MIF07. Subodh Gupta's monumental sculptures evoked the sights and sounds of India, while also reflecting the influence of Rusholme's famous Curry Mile. A short distance down Wilmslow Road, Rashid Rana's spectacular site-specific work at Rusholme Jobcentre Plus celebrated the area's local heroes. The Rusholme Project was part of MIF07's Manchester Firsts strand, which showcased the dynamism of the local arts scene through a series of new and specially commissioned works.
---
Produced by Manchester International Festival.