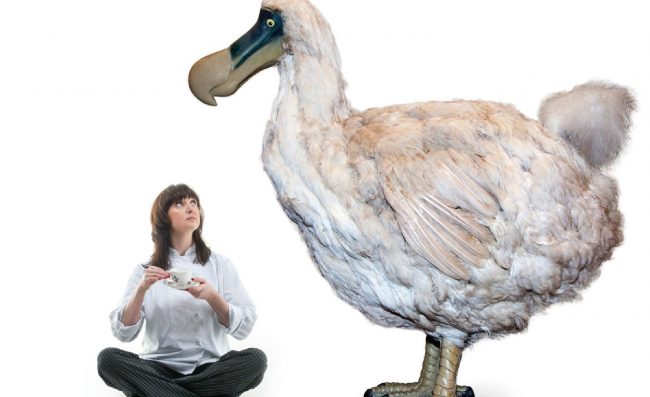 High Tea in Wonderland
An inspired companion piece to wonder.land, the big new musical that opened MIF15, High Tea in Wonderland led festivalgoers down a very different rabbit hole. Guided by a White Rabbit, audiences were spirited through the Manchester Museum and into a labyrinth of laboratories, herbariums and other hidden spaces, where a succession of incredible, inventive and occasionally surreal dishes were presented by assorted characters from Lewis Carroll's famous tale. The food was devised and prepared by Mary-Ellen McTague, formerly of the Aumbry in Prestwich and one of the city's most esteemed chefs.
'For fans of the book, or any of the film versions, there is plenty to delight' Manchester Evening News
'Eat me, drink me, steal me… The secrets of High Tea in Wonderland – an MIF15 event that left us feeling ten feet tall' Creative Tourist
---
Commissioned and produced by Manchester International Festival.