Factory Sessions: Test Card Girl
Test Card Girl performs her dreamy synth-infused track Hold Me Down for Factory Sessions.
Welcome to Factory Sessions – live performances from the best in the business and Manchester's next gen of artists. For our third session, we sat down with singer-songwriter Test Card Girl.
An alumnus of our Factory Sounds programme – which supports musicians and music industry professionals across Greater Manchester with a £1,000 grant, industry advice and peer-to-peer support – Test Card Girl hasn't always been a musician. Following a midlife desire to perform on stage, she spent a year as a musical comedian before finding her synth-folk sound.
Here, we discuss her experience of the programme, the pressures of the music industry and driving off into the sunset to make music.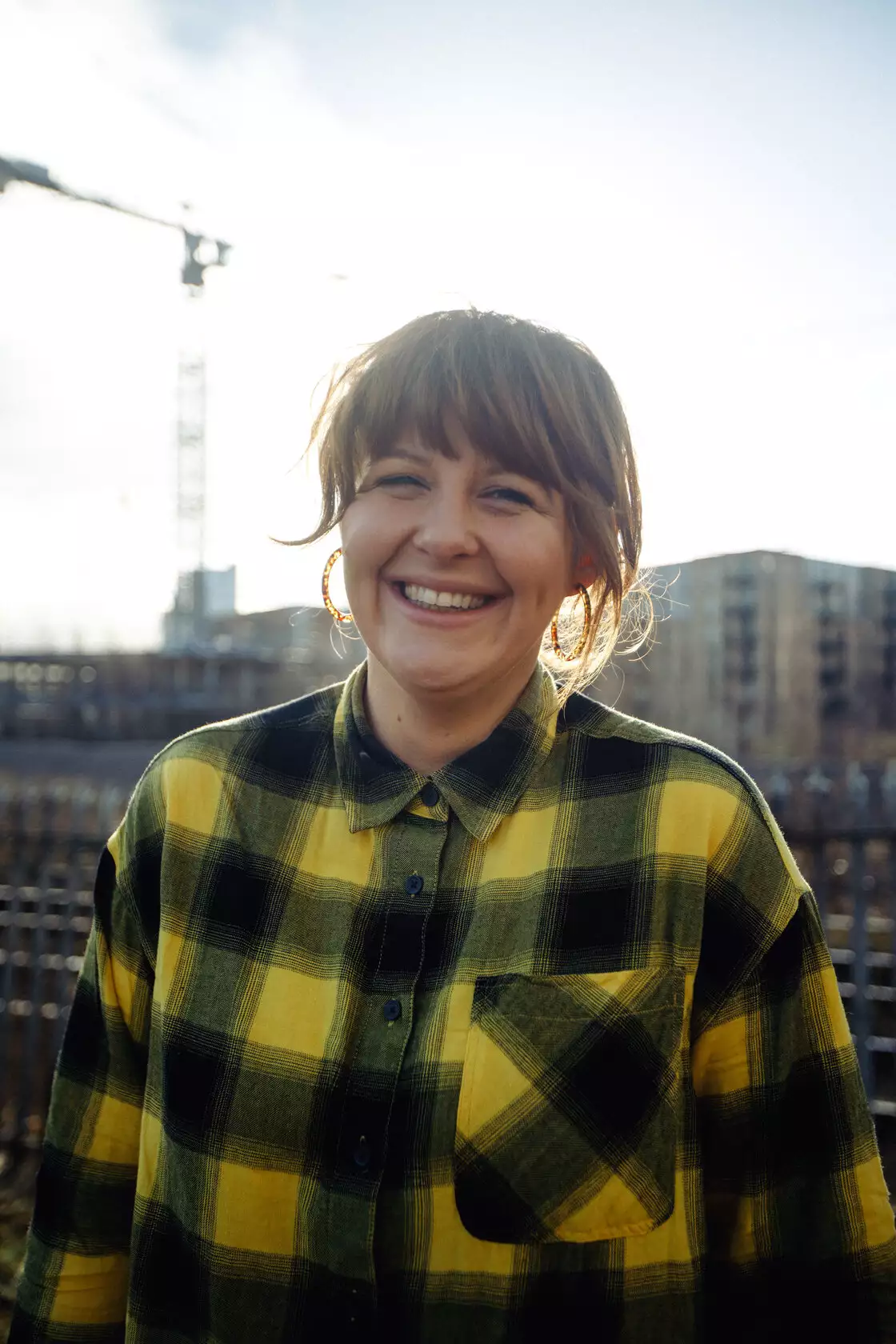 What was the first music you remember listening to? 
My mum used to drive us to school, and she had two cassette tapes. One was Paul Simon's Graceland and the other was Tracy Chapman's album.
Is there a particular artist or album that made you want to be a musician? 
Somebody recently is Marika Hackman. She's a bit folky, a bit synthy. And then just classic Manchester albums. I love I Am Kloot, all the Beatles albums and The Smiths.
At what point in your life did you take those steps towards becoming an artist? 
I turned 35 a few years ago and had a mini midlife crisis. I did study music, but I didn't do anything with it, so I thought, 'I'm just going to try some things and test myself'. I became a musical comedian and that was quite unpleasant. Then I repurposed my little keyboard to become a musician. I wanted to scratch that itch of performing.
Who do you go to for brutal honesty about your work? 
My partner, Mike. He's got something that I call a pretentiometer, which is where, if something is too pretentious, he'll say, 'That's too much. Just be yourself'.
How does your creative process take shape? 
I have a 12-week-old baby, so any sort of process has left the building. But I have a little cellar under the house that I made into a studio. Going down there makes me think, 'right, I'm getting into music mode'. I find words more difficult than music. At the moment, my songs are about nappy changes and milk, but I'm hoping to branch out.
If you had unlimited time and resources, what would your dream project be? 
First, I'd go on holiday on my own for about three weeks. And not speak to anyone. But after that, once the creative juices are flowing, I'd love to write something for film or TV. I just bought a van and I'd like to set off into the sunset with all my bits of synth, three or four keyboards and do gigs. Maybe it's just about freedom. Freedom to go off into the sunset.
What three words describe your sound?
Nostalgic Synth Folk.
What are the best things about the music industry in 2023? 
I like that people are doing a lot of DIY stuff still and that bands are coming back again like Fontaines D.C. There are lots of artists who are doing things differently – putting their music out on Patreon or Bandcamp, not doing streamers, and building up a following in their own way.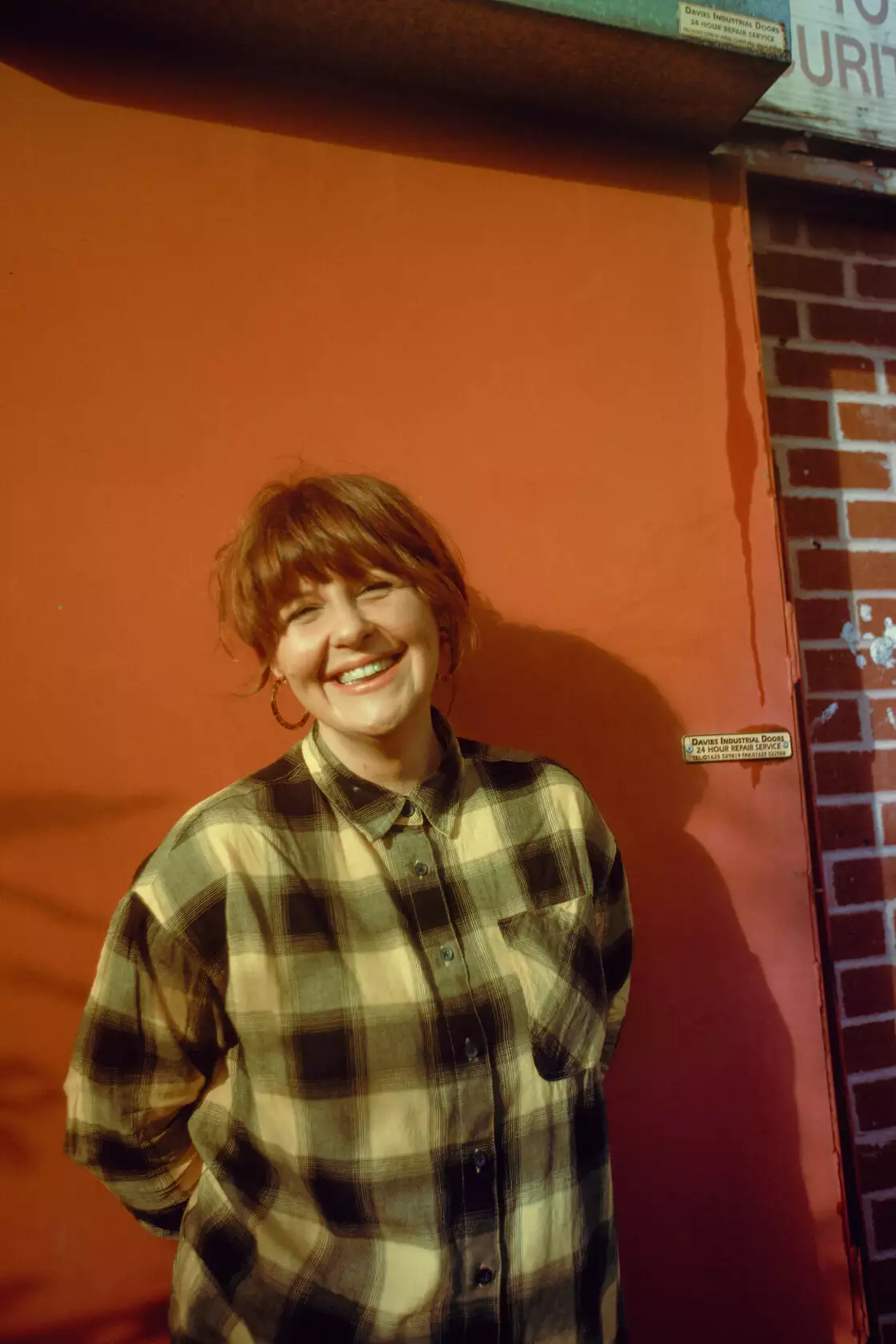 What three things would you change about the music industry?
Being a woman, there's a lot of pressure on image. I'd rather the music sold because of the sound. It might not just be women artists. The second thing is, if you're trying to make a living as a musician, it seems next to impossible unless you're signed or touring all the time. With a little baby, touring might be tricky. I think the model has gone wrong there.
Can you talk about your experience of Factory Sounds? 
It's the best thing that's happened to me musically. Even though I was the oldest, I was the least experienced in lots of ways. I could really learn from people who know how to use TikTok and promote their music. That was just brilliant – getting to know the other participants. And the chance to do my project, which was a launch gig for my EP Fly. I never would have had the scope to do that without their support.
What are three things we should know about you?
The first one is I'm very tired because I've got a tiny baby. Second is I love tiny, quite rubbish keyboards from the nineties. The same ones I played on as a child. A lot of my sound has come from poor quality keyboards that don't even have plugs anymore. Amazing eBay finds. I just get the batteries in and go for it. The third thing is I'm quite a shy person inside. I bring a kind of nervous energy and silliness to performing. If people come see me, there'll be music, but also a lot of nervous chat. So, if you enjoy that, do come along.
Find out more about Test Card Girl here.