Factory Sessions: Obeka
Multi-disciplinary artist Obeka performs their track Drums of Utopia exclusively for Factory Sessions.
Welcome to Factory Sessions – live performances from the best in the business and Manchester's next gen of artists. For our fourth session, we sat down with multi-disciplinary artist Obeka.
An alumnus of our Factory Sounds programme – which supports musicians and music industry professionals across Greater Manchester with a £1,000 grant, industry advice and peer-to-peer support – Obeka is a founding member of Me Gusta Collective and a regular on the Manchester scene.
Here, we discuss his experience of the programme and the musical influences of both Bermuda and Manchester.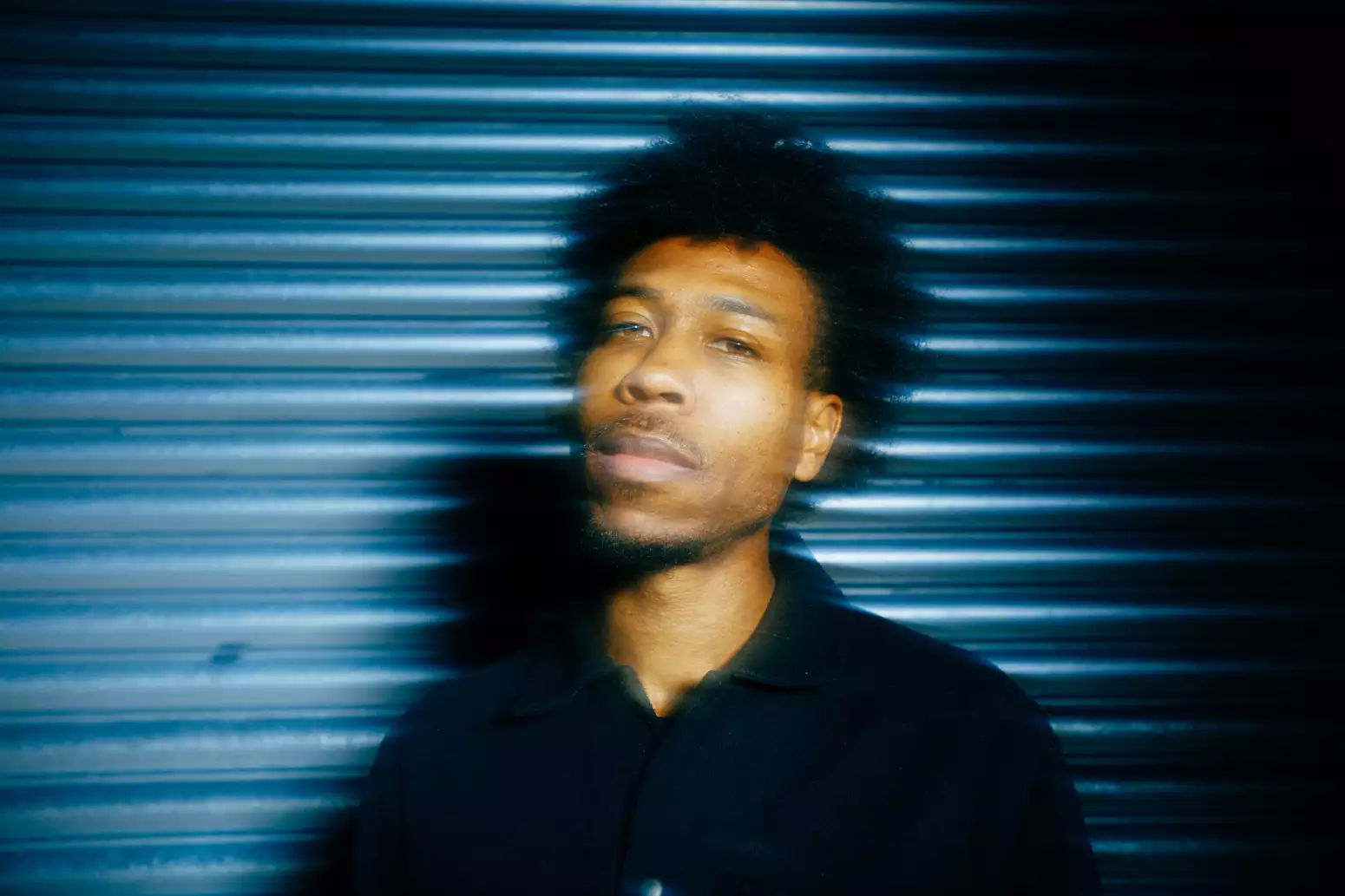 Can you introduce yourself? 
My name's Jahday Ford and I'm originally from Bermuda. I've been based in Manchester for the past 13 years. The scene here in Manchester and also London just have lots of inspiration and crazy genres that I never knew about. It inspired a love of music.
What three things should people know about you? 
I'm an overthinker, laidback and harmonious.
What was the first music you remember listening to? 
Old school reggae and ska. Barrington Levy, Eek-A-Mouse and all of these huge Caribbean-based artists that inspired a lot of the sound culture in Bermuda. It was everywhere – the radio in my dad's car, the restaurant or on the beach. And you don't even recognise there's music on. The music just kind of exists.
Is there a particular artist or album that made you want to be a musician? 
Kendrick Lamar was a huge influence. And I was inspired by St Germain's self-titled LP. The spoken word, poetry and instrumentation that St Germain used in his music, and the collaboration with a lot of artists based in Africa, was fascinating. The energy he brings to it, the stories that he tells – that was how I had always felt growing up. What story can I tell or how can I connect with people musically?
When did you take the first steps to become an artist? 
In 2015, I got a Mac and I got Logic and started messing about. I was just expressing what I was feeling and what music I was inspired by at the time. That was throughout university, so there was a lot going on with nights and events and different genres.
How would you describe your style in three words?
Soulful, laidback and chaotic. It's a mirroring of back home in Bermuda where it's so peaceful on the beach and then you go into the city and it's crazy. You move and relocate, and it's even more chaotic, but you find solace through music. Then the music and drumming start to really evolve and suddenly everything's wild again.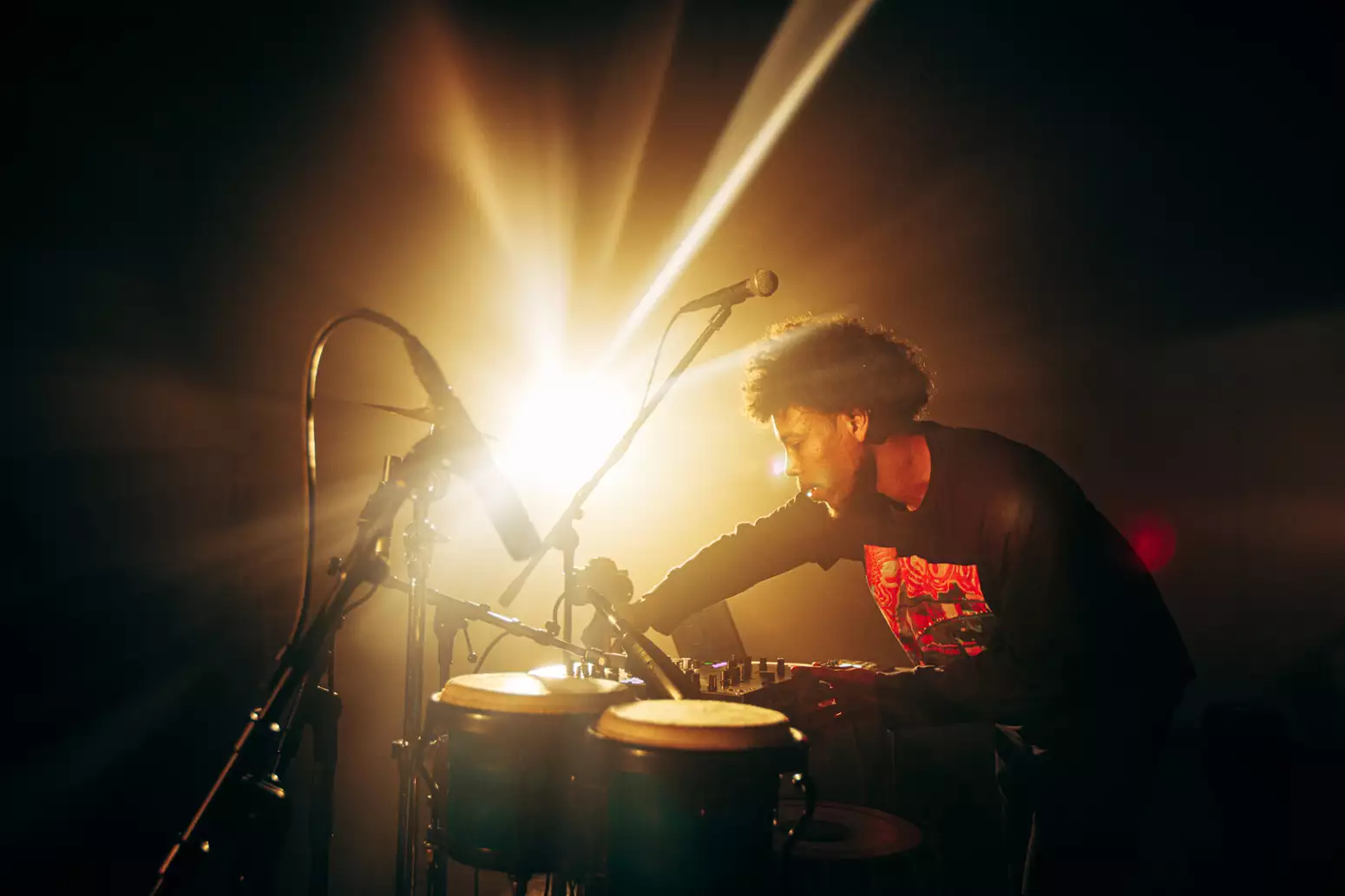 Can you talk us through your creative process? 
The ideas are very random. Sometimes I have a recollection or a memory from two years ago. I never applied it to music, but it stayed there, and then all of a sudden, it pops up.
Did you face any barriers breaking into the industry?
It was tricky finding the spaces to play in and represent yourself because it involves money. Luckily, I met Stefan and Yohan, who run Me Gusta Collective with me, and we carried on putting on nights. That kept the consistency, and I was able to play and grow this music collection.
What could the music industry improve in 2023? 
Sometimes it's very inaccessible. And it's oversaturated. A lot of the financial gain and input is by people who aren't originally from these parts of the world. It's not exactly their culture, it's not exactly made by them, but they have the higher take. That's why being in a diverse city and working with people of all different types of backgrounds has been important. And [the industry should] realistically represent an artist, rather than looking at who they are as a token. It's like, 'Ok, we've done that and let's move on'. There's no growth. It's an endless capitalistic belt.
Can you talk about your experience of Factory Sounds? 
Factory Sounds apply continuation and progressiveness. Not lingering on one project, always pushing it, working with other people and building the passion. It's a bit like university. This programme is vital for me. I think the industry needs more of these programmes.
What emerging trends are you excited about? 
I'm excited about a lot of the South African and Brazilian genres that have risen in the past few years. They are built upon community, inclusivity and working with each other. Similar to the Grime scene, it was all built together under one roof, and creativity just spurred on within that space. There just needs to be more investment in those roots. You go to an Amapiano African night, but I've only worked with one other person of colour when it comes to those genres. Are we going to help nurture people actually from there? It's a rollercoaster.
What would your dream project be? 
I'd create a weekend-long music project that involves multiple communities and soundscapes from the grassroots level. Maybe I'd call it Festival Chaotik.
Follow Obeka and discover more of their music here.