Factory Sessions: IS33N
Dreamy soundscapes and contemporary club beats collide in our session with multidisciplinary artist is33n.
Welcome to Factory Sessions – live performances from the best in the business and Manchester's next gen of artists. For our sixth session, we sat down with multidisciplinary artist is33n.
An alumnus of our Factory Sounds programme – which supports musicians and music industry professionals across Greater Manchester with a £1,000 grant, industry advice and peer-to-peer support – is33n blends analogue music with the sounds of Manchester's clubbing scene.
Here, we discuss their experience of the programme, developing confidence in your own artistry and being inspired by a sunny Californian road trip.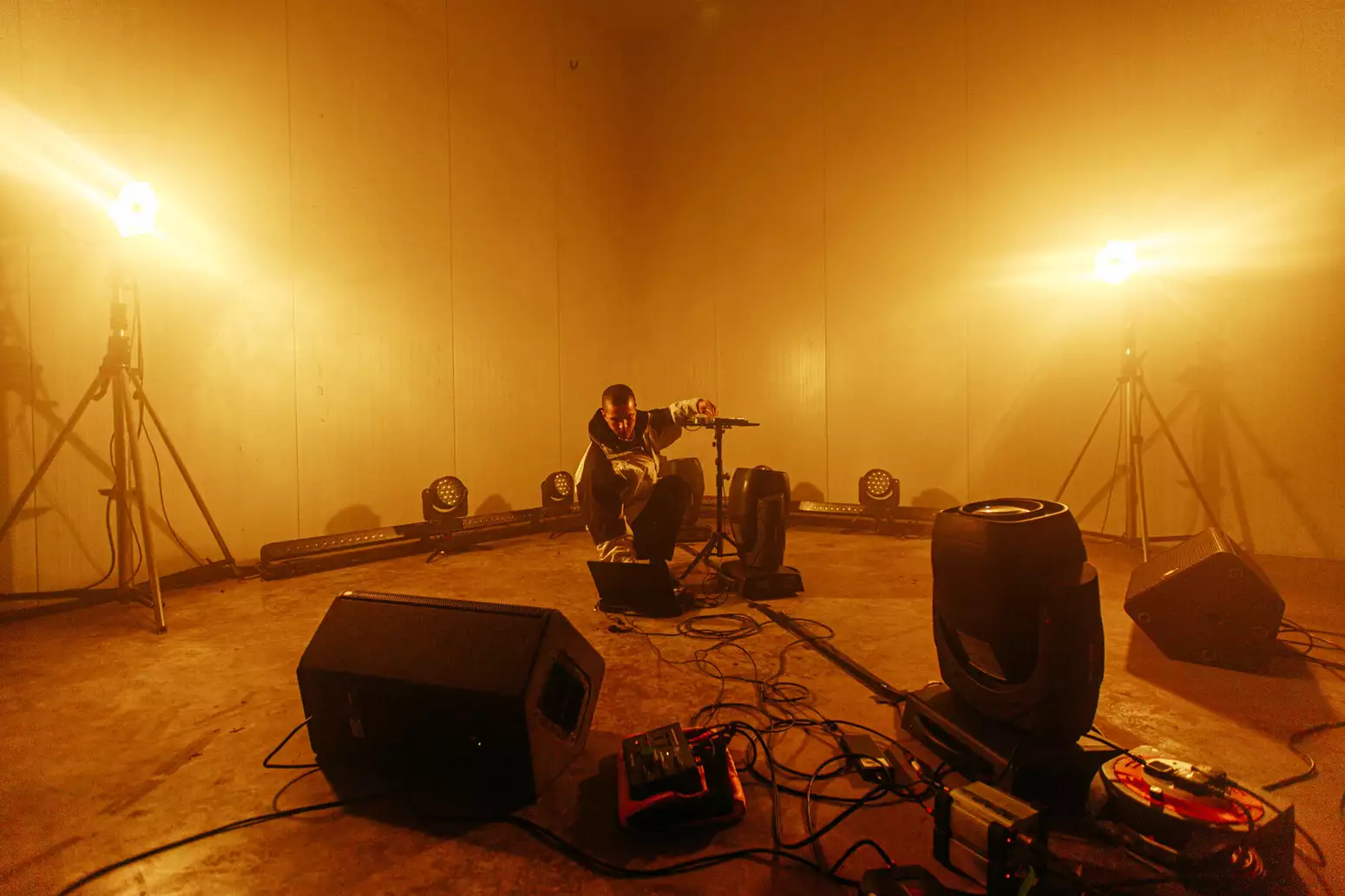 Can you introduce yourself? 
My name is is33n. I'm a Manchester-based music producer, vocalist, performer and artist. I do studio work, photography, music, video – all very much in line with Factory International's multidisciplinary nature.
What three things should people know about you? 
The first is that I'm human. I make mistakes. The second is that I have incarnated into this body and, once this story ends, another will begin. The third is don't offer me food before 6pm because I only eat one meal a day.
What was the first music you remember listening to? 
I have memories of being around my father's family. They're Jamaican so it was a lot of old school dub, reggae, deep bass with spiritual chants on top.
Is there a particular artist or album that made you want to be a musician? 
I entered the music world as a way to tell my stories, and only then did I start searching for mentors or references. A couple of artists are helping spark that now. One's called CATNAPP from Argentina based in Berlin. Another is BABii based in Bristol.
What three words describe your sound?
Ethereal, ancestral and supersonic.
How did you develop this sound?
Prior to making music myself, I got to travel with a band called Jens Jarvie and the Heart Wide Open in California as a kind of stagehand. A lot of the music I was exposed to was very analogue – flutes, hand drums, vocals. I translated those sounds into more electronified versions and I brought in influences from my experience in Manchester's music scene – jungle, drum and bass, breakbeat, techno. I've blended them into what works for me.
When did you take the first steps to become an artist? 
It was after that road trip. I wanted to create that lifestyle for myself. I loved travelling from place to place, meeting different people, being immersed in music. I returned to London and started studying music production, then studied music marketing in Manchester. In the midst of all that, I was practising and refining my sound, working on different projects, producing for other people.
Who do you go to for brutal honesty about your work? 
I have to develop my own confidence in my music. Of course, when it goes out there, there's going to be people that have different perspectives on it. I'd love more people who I can collaborate with, whose artistry I respect, who would give me feedback from a place of mutual growth. In the past, I've made music for what I thought people wanted to hear and what I thought was in or trending or cool. The sacrifice was the opportunity to share my authentic story and sound.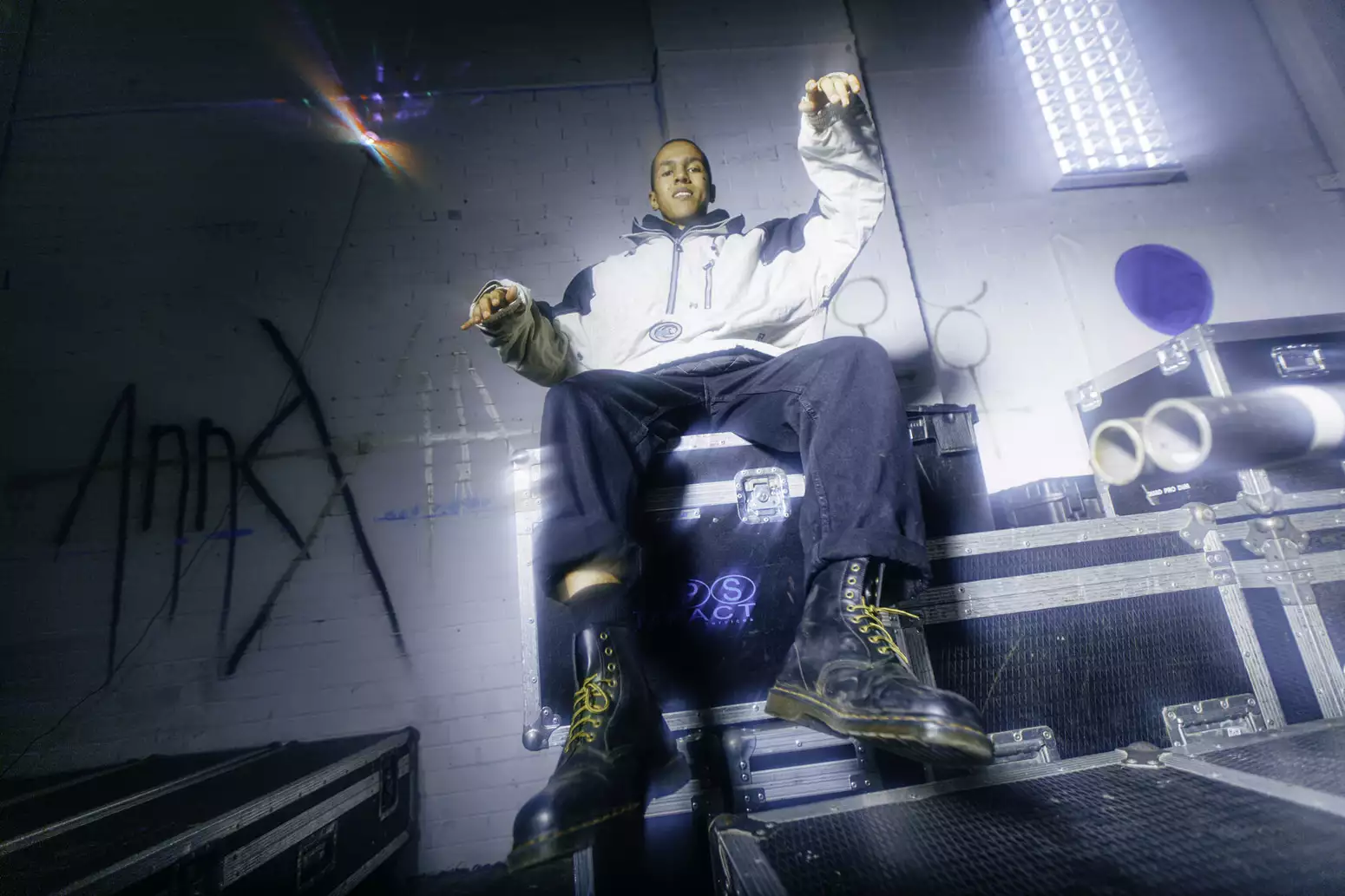 How does your creative process take shape? 
It changes depending on how I'm feeling. Often, when inspiration hits, a song comes through in moments – a couple of hours from start to finish. Other times, I record a voice note of one phrase and forget about it, then come back to it a couple of months later. I have a folder for each project called the drawing board. I throw ideas on there and weave the ones that work best together. Sometimes I even draw out the structures of my songs.
How could the music industry improve in 2023?
One opportunity for improvement – and I think this is happening, but I am excited to see more of it – is programmes like Factory Sounds supporting emerging artists to break free from that bedroom producer stage.
Can you talk more about your experience of Factory Sounds? 
Factory Sounds came at a very important time for me when I was developing my practice. Having that support has allowed me to make mistakes that I've learned from and to showcase my work in front of an audience and get feedback. Also, I feel like I'm part of a cohort – a group of upcoming artists who are emboldened by each other's progress. That's powerful.
What would your dream project be? 
I love the idea of making a musical. There's one out on Amazon Prime called Jungle and it's a kind of drill, rap, inner-city, cyberpunk musical. It's the first Black, rap-based musical I've come across. I'd create a modern musical – an audio-visual narrative experience featuring visual artists, music artists, fashion designers. A beautiful showcase of Manchester's music and creative scene.