Blues dances and rare grooves
Writer Ed Gillett explores how unlicensed Black British music spaces laid the foundations for UK dance music – as part of Kemi Alemoru's guest edit of Factory+ exploring the political nature of space.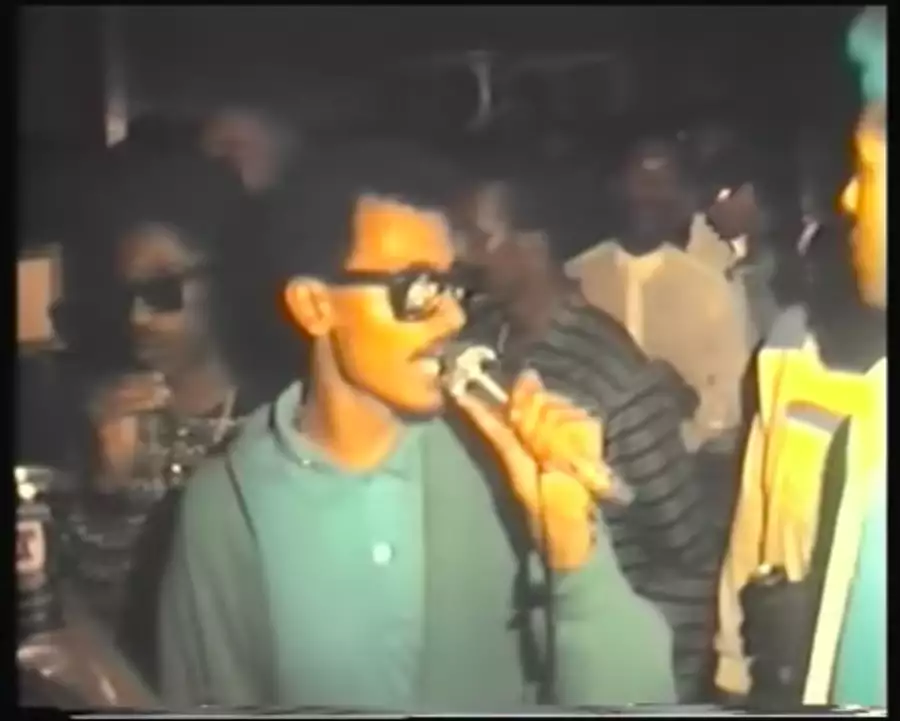 Views expressed are that of the writer.
The story of UK dance music is, to a large extent, also a story about physical space: who owns it, who controls it, who has access to it and what it's used for. It's a thread which connects disused warehouses to glitzy superclubs, cavernous post-industrial spaces to domestic living rooms and open fields: for as long as we've danced together, other people have tried to stop us from doing so, usually by restricting, outlawing or otherwise controlling the physical spaces in which we congregate.
Nowhere is this spatial conflict more apparent than in rave's immediate pre-history, and disputes over Black British music in the second half of the 20th century. The canonical history of UK dance music suggests that acid house burst suddenly into life in the summer of 1988: an unprecedented cultural eruption which emerged from nowhere and upended everything which came before it. But that's not the whole story. From reggae and dub blues dances (unlicensed all-night parties held in a house or other impromptu space, catering almost exclusively to Black audiences) in the 1960s and 1970s to rare groove warehouse parties in the 1980s, it's Black British music and the contested spaces in which people experienced it that really laid the foundations for acid house and rave.
Waves of police violence targeting Black venues in the post-war years were accompanied by legislative changes intended to further squeeze the civic space afforded to immigrant communities. The Town and Country Planning Act of 1962 and the Licensing Act of 1967 tightened the requirements on premises that sold alcohol, thereby creating new grounds on which they could be shut down. The Noise Abatement Act of 1960 and the Control of Pollution Act 1974, meanwhile, put noise pollution on a statutory footing for the first time, enabling the same aggressive approach to then be taken against venues which didn't sell alcohol.
These policies weren't limited to venues specifically, but imposed across all areas of Black British life. With the Commonwealth Immigrants Act of 1962 and the Commonwealth Immigration Act of 1968, the British government moved to exercise control over the previously unrestricted inward movement of its former colonial subjects, with cynical concepts of post-war economic utility phased out and replaced by Enoch Powell's delirious visions of innate Black barbarity.
Where police raids and noise restrictions were used to shut down licensed spaces, 'sus' and other laws were used to harass unlicensed soundsystems. DJ Dubplate Pearl, interviewed by the author Caspar Melville in 2017 for the Bass Culture Research project, recalls police interference as a constant presence in her life: 'Harassment from the police, we got that all the time: at our functions, any time we went out, even coming from school we'd be stopped, or if we're in the West End we be stopped for whatever reason, with some stupid excuse... that was the kind of the thing you were up against.'
The attitudes of police officers and other officers of the state towards blues dances, soundsystems and Black cultural expression flowed downwards from their political masters. While not mentioning music directly, then Leader of the Opposition Margaret Thatcher's claim in 1978 that 'people are really rather afraid that this country might be rather swamped by people with a different culture' and that 'people are going to react and be rather hostile to those coming in' spoke clearly to the frictions that surrounded Black late-night social spaces. In 1981, Tory MP Jill Knight (one of two MPs who would later introduce the landmark anti-gay legislation Section 28) spoke in the Commons about a blues dance in her constituency, which she described as a 'a seething mass of people, 99 per cent of whom were of the Rastafarian type, who can look a little frightening.' Knight ended her speech with the same oratorical flourish as both Thatcher and Enoch Powell before her, steeped in foreboding over the potential for simmering white resentment to boil over. 'It must be stated that there will be a serious decline in race relations if that situation continues, because people are beginning to think "It is all right for that group, because nobody will touch them". That must have a very bad effect upon race relations, and eventually it will have a knock-on effect which could be very dangerous indeed.'
Rhetorical allusions to Black soundsystem culture being met with vigilante responses were far from abstract or theoretical. A month after Jill Knight's speech in the Commons, a blaze tore through a teenage house party in New Cross, killing fourteen people and injuring more than fifty. While the precise cause of the fire remains unknown, a fatally bungled police investigation provoked local anger over the apparent lack of concern for lost Black lives, a perception reinforced by Margaret Thatcher's studious refusal to engage with the victims' families: 'Thirteen dead and nothing said' would become the common refrain of those affected.
The destruction of Black musical spaces was not a new phenomenon: as early as 1958, Count Suckle was forced to flee to the roof of a house on Lancaster Road after white youths firebombed a blues dance involving his soundsystem, while the Chicago-After-Midnight club in South London 'was subject to multiple arson attacks in early 1959'. Lloyd Coxsone, the Brixton-based founder of the Coxsone Outernational soundsystem and producer of early lovers' rock anthem 'Caught You in a Lie' recalls bricks being thrown through the windows of his blues dance in the early 1960s. In 1971 an arson attack at a Black house party in Forest Hill, a stone's throw from New Cross, injured twenty-two people, while a scene in the 1980 film Babylon, in which a fictional reggae band's studio is vandalised with National Front graffiti, is rumoured to have been inspired by a real incident targeting the band Aswad. NF members were also suspected of petrol-bomb attacks at Black-associated music venues including the Four Aces in Dalston and Acklam Hall in Ladbroke Grove, and happily claimed responsibility for burning down the Albany Theatre in Deptford in 1971. While racism is all too often couched in the bland language of 'legitimate concerns', evidence would suggest that nothing seems to set off virulent white rage quite like the sight and sound of Black joy.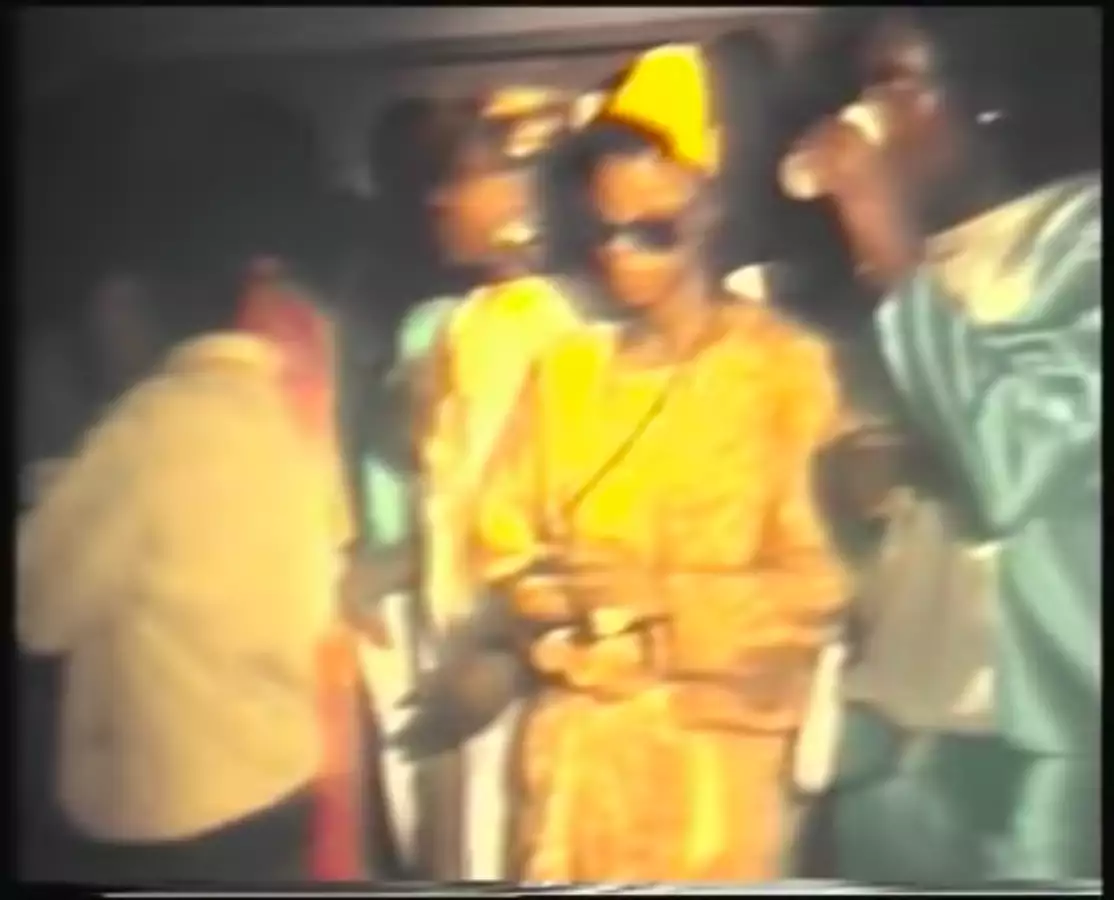 This cumulative weight of bureaucratically enforced exclusion, political disdain and physical violence – the endless pressures bearing down Black British lives in the second half of the twentieth century – is the soil in which UK dance music was first planted. When house music initially crossed the Atlantic from Chicago, its earliest fans were not the overwhelmingly white tastemakers and crowds of heavily-mythologised clubs like Shoom, Future or The Haçienda, but Black teenagers and twentysomethings throwing parties in impromptu and unlicensed cultural spaces, drawing directly on the lineage of the blues dance.
'Soundsystems were the single most important thing for Black music in the UK... I was just spellbound by the whole culture of it,' says Anthony Stevens, whose Soul Control soundsystem threw blues dances and semi-legal raves across the Moss Side and Hulme areas of Manchester from the early 1980s onwards. 'When my parents first came here from Jamaica, they weren't welcome in white pubs and clubs, so it made sense that we were always having house parties, where someone would turn their home into a club for a weekend.' When Stevens and his friends wanted to host their own parties, they found themselves subject to the same constraints as their parents' generation, and adopted largely the same strategies in response. 'If we wanted to have our own events then we had to go to local community centres, gyms, or school halls, because we weren't welcome in the city centre. They didn't have music systems there, so you'd have to bring your own,' he explains. As Paul Gilroy puts it in 'Between the Blues and the Blues Dance': 'Musical culture and the elaborate social relations which eddied around it . . . created that locus and invested it with a precious democratic energy in which audiences and performers could interact and collaborate.'
Video footage from a 1986 Soul Control party in Moss Side perfectly captures this transitional moment, between the inherited forms of the blues dance, the rapidly globalising house sounds of Chicago, and the more UK-specific strains of acid house and rave which were about to burst into life. A young, exclusively Black and seemingly drug-free crowd of British youngsters jack to Adonis's 'No Way Back', their moves ranging from furious proto-rave pulsations to spins and shuffles drawn from northern soul and breakdancing, the latter a deliberate feature of the event courtesy of breaking crew Mastermind Roadshow. The audience's clothes are a spectrum of styles both forward-looking and anachronistic, from scruffy trainers and rave-adjacent sportswear, to luxuriously wet-looked Jheri curls and seventies leather jackets. This connective tissue between the Black musical underground and the birth of UK dance music has largely been sidelined in the latter's most persistent creation myths: while the illegal rave promoters of 1989 are regularly spoken about as if they were the first people to throw parties in abandoned industrial spaces, they were in fact merely iterating the approach of earlier rare groove promoters like Shake And Fingerpop or Family Funktion. As early as 1985, unlicensed warehouse parties across London, featuring a playlist largely made up of raw American soul and funk deep cuts, set the spatial template which acid house and rave would subsequently adopt; in turn, these rare groove parties were themselves drawn from the ideas and infrastructure of the blues dance, rooted in the soundsystem heritage of scene DJs like Norman Jay.
As the blues dance slowly morphed into something more akin to what we'd recognise today as a rave, tensions between underground credibility and mass-market profit (the former often Black, the latter increasingly white) also became increasingly visible. When DJs like Mike Pickering first started playing Chicago house at the Haçienda in 1986, the crowd had been overwhelmingly Black: within a year or two that audience was squeezed out by increasing white interest, even as other clubs continued to exclude Black punters as a matter of course. Newer soundsystems like Soul II Soul occupied the same physical spaces as blues dances, but combined the energy and community of previous generations with more mixed, hedonistic and fashion-conscious crowds, their 'funki dread' stylings inspired as much by David Mancuso's New York loft parties as Linton Kwesi Johnson. Soul II Soul founder Jazzie B describes this shift as an extension of previous Black soundsystem traditions, but also an embrace of a more racially mixed present: 'White people were involved in your sound system, so ideas, equipment, and technology took on a slightly different slant.' His interviewer Lloyd Bradley agrees on the growing cultural alliance between white and Black youth: 'We grew up together, we had gone through school together, we chased the same girls together, we played football together – why not go to clubs together?'
And yet even this expanding interest in and acceptance of Black culture wasn't enough to prevent Soul II Soul being firebombed out of blues parties in Hackney by the National Front. 'We were starting to break down the barriers, because one or two club owners realised there was money in Black music,' says Anthony Stevens. 'There was a club just off Piccadilly that had a white DJ playing house music, because that was the acceptable face of what we played... but there was still that element of racism, because we didn't own the means of our own production.' These imbalances of access and visibility persist today, with parties like Soul Control largely written out of UK dance music history, while early white-run acid house clubs continue to take the lion's share of the credit.
A parallel narrative – one in which UK dance music isn't understood as an unprecedented cultural revolution, but merely one in a succession of styles to make use of the blues dance's evolving social, political and cultural infrastructure and ideology – remains less prominent than it should be, accompanied by a limited understanding of how physical space underpins those power relationships and accumulation of cultural capital. 'The reason people still think house music got invented in 1988' says Antony Stevens, summing up these problems, 'is because that's when white people got on it, having heard about young Black kids playing it in the hood.'
This article is adapted from an excerpt of Ed's upcoming book Party Lines: Dance Music and the Making of Modern Britain, out 3 August 2023 and published by Picador. It's available to pre-order now via Rough Trade.