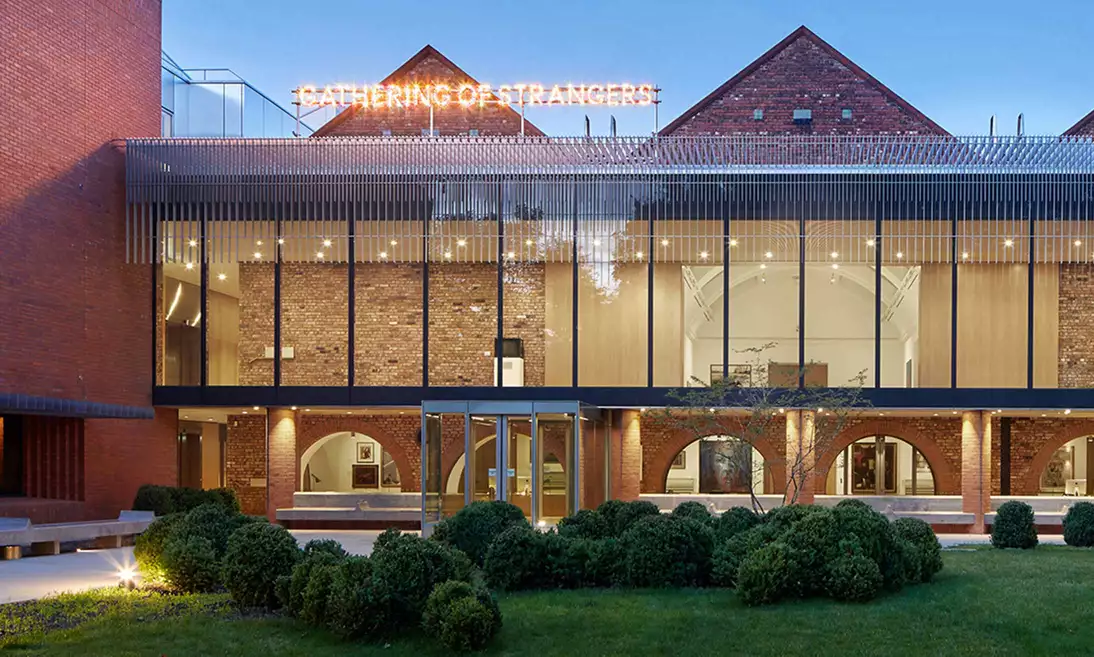 Venue Information
The main entrance for The Whitworth is in front of the building. There is ramped and stepped access at this entrance and the doors open automatically.
The building also has an entrance located at the rear of the building. There is step free access at this entrance.
No doors inside the building have to be opened manually and there is step free access throughout the majority of the building, via lift. Wheelchairs are available for public use.
The Grand Hall, which hosts conferences, talks, and workshops is fitted with hearing loops
The Main reception is equipped with a portable hearing loop.
More information can be found on The Whitworth's AccessAble guide.
You can view a venue map here.
TOILETS
Accessible toilets are available at The Whitworth. They are located in the shop (left on entering the via the main entrance), and on the lower ground floor (on the Oxford Road side) – access to these toilets is by lift.
Assisted toilets facilities are also available.
A key is not required for the accessible toilets
ASSISTANCE DOGS
Assistance Dogs are welcome in the gallery.
Travel Information
The closest stations to The Whitworth are:
Manchester Oxford Road train station: 1.1 miles
St Peter's Square tram: 1.4 miles
From the stations you can take a bus or a short taxi ride to The Whitworth.
Click on the links above to find detailed access information for each station.
Sheffield stands and lockers (£1 coin, refundable) are both available at the gallery.
The 15, 41, 42, 43, 140 , 141, 142 and 143, 147 buses stop near The Whitworth. Ask for the bus stop nearest to Manchester Royal Infirmary on Oxford Road. This is opposite The Whitworth.
Denmark Road is directly adjacent to the gallery and has step-free access to both the Park Side and Oxford Road entrances. There are a total of 5 disabled bays, 9 spaces for car/bus drop-off and 7 double yellow line areas, which can be used by blue badge holders along Denmark Road.
Find more information in The Whitworth's Getting here section
Parkside Entrance: 3 gallery-designated disabled bays are directly beside the park entrance along Denmark road. A short step-free path from the park gates leads you to the Parkside entrance.
Oxford Road Entrance: There are an additional 2 disabled bays further along on Denmark Road for the surrounding buildings. If using these you can enter through the main gates (across the bicycle lanes) and up shallow gradient ramps leading to the main automatic doors, which open inwards.
If you need any assistance when arriving, please contact the Whitworth's Visitor Team on 0161 275 7450.
Nearest car park Cecil Street (M15 6GD) – 0.3 miles distance from The Whitworth