Contact
Venue access information for Contact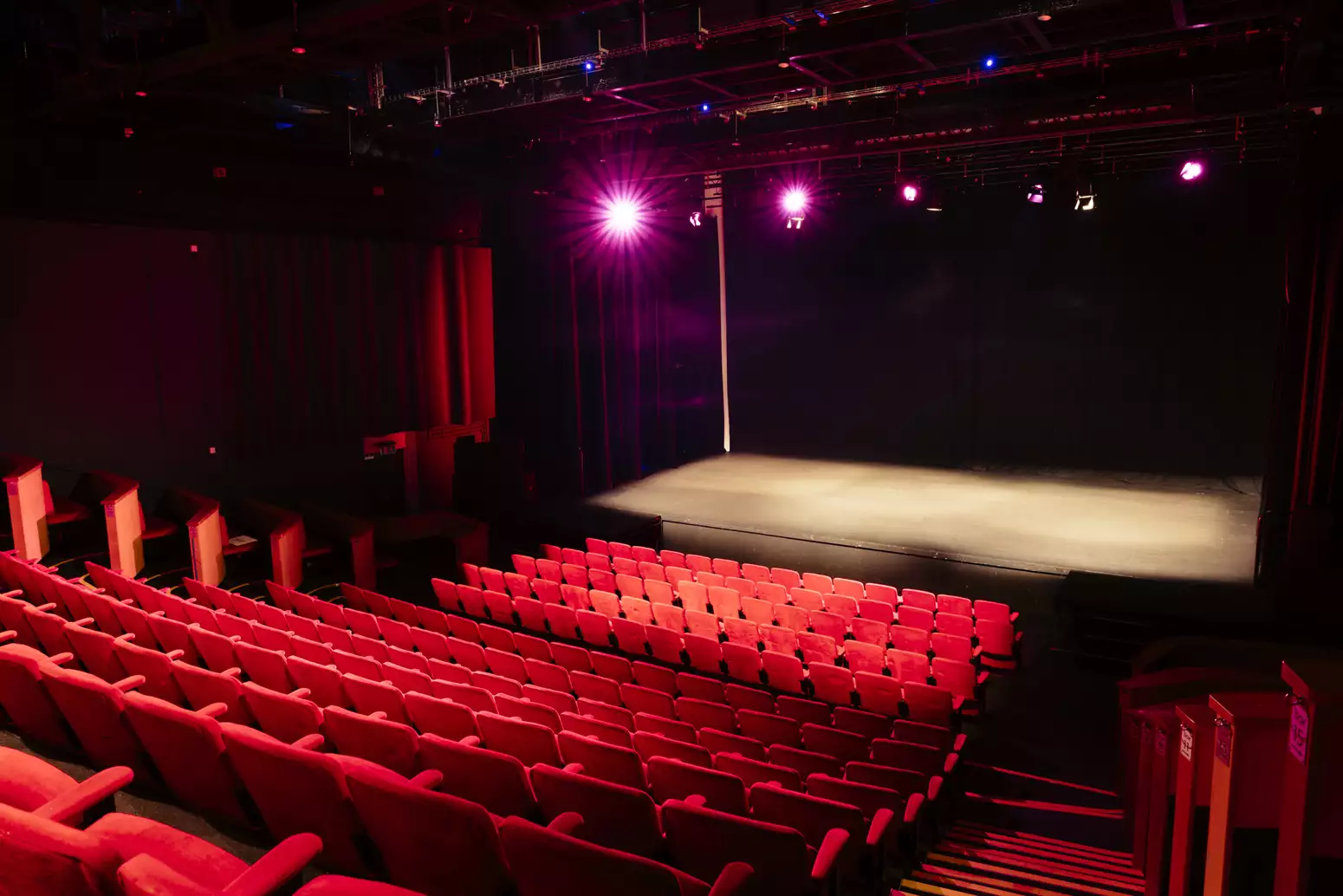 Venue Information
Contact is located on Oxford Road, a short distance from Oxford Road Station and Manchester city centre. Box Office and Bar and Cafe are accessible and situated on the Ground Floor and all performance spaces have wheelchair access. Lift access and accessible toilet facilities are available throughout the building.
Wheelchair spaces are available across all performances.
Our Space 1 auditorium is equipped with an induction hearing loop.
Level 2 has a dedicated 'Contemplation Room' that can be available if requested.
Accessible toilet facilities are available on the ground floor, 1st floor and 2nd floor.
Assistance dogs are welcome at Contact, Contact asks that they have some formal identification in the form of a branded jacket or lead slip.
Contact provides seats measurements as follows:
Central seating bank chairs are 50.5cm wide with immovable armrests that are shared with the seats on either side. There is 28cm depth of legroom.
Boxes, which line either side of the auditorium, are 208cm wide, have no armrests, and have 44cm depth of legroom. These are sold as seats for 3 people, which allows 69cm width for each person.
Contact details if seats are not appropriate: 0161 274 0600
For full access information about this venue visit: https://contactmcr.com/about-us/your-visit/
Event access
The events at this venue are:
50 Hours of Freedom
This event takes place in Contact, Space 1. This event will be captioned. The event will be set up as a seated show. Wheelchair spaces will be available.
We are working with a venue partner on this event. All bookings for accessible tickets need to be booked directly with Contact.
Below, is an overview of access booking information Contact:
Phone: 0161 274 0600
Email Address: boxoffice@contactmcr.com
Travel information
If you're cycling to Contact, they have a limited number of covered bike stands available. They also have a free bicycle maintenance station at the venue.
Contact is served by the following buses: 15, 18, 41, 42, 42A, 42B, 42C, 43, 111, 142, 143, 191, 197, 217, 797, 53 Orbits, V1 Vantage, V2 Vantage and V4 Vantage.
Buses run every few minutes on Oxford Road from the City Centre. The closest stop is near to Manchester Academy, which is 0.1 mile from Contact.