Factory International Schools
Creativity unlocked
Factory International Schools is Factory International's year-long partnership programme for secondary schools.
The 2023-24 programme launches in September 2023 as a pilot year and brings our abundance of creativity, international art, music, theatre and dance directly to young people across Greater Manchester.
The programme offers weekly creative sessions with clear links to the National Curriculum, as well as enrichment opportunities and exposure to the variety of creative careers within the industry.
Factory International Schools is designed to improve wellbeing and unlock creativity through participation in creative workshops linked to our major commissions, including Free Your Mind and The Welcome.
Throughout the programme, together we'll build skills towards a final celebration, which will be an ambitious and unique youth-led event supported by our team and taking place at our brand new home Aviva Studios.
Applications for taking part in our pilot year (2023/24) are now closed. Applications for the next academic year (2024/25) open in the Spring Term of 2024. Got a question about the programme? Drop us a line on learning@factoryinternational.org.
What are the outcomes?
To improve learners' wellbeing and enhance social and emotional learning
To build long lasting relationships with young people, teachers, and school communities
To expose learners to creative careers and provide enrichment opportunities
To inform the development of Factory International's future year-round offer for schools
Meet the team
LayFullstop – Lead Artist
LayFullstop is a multi-faceted Hiphop artist, speaker and facilitator from Manchester. Having burst on to the scene with her critically acclaimed project Blue Compilation, she has since built a core following. Supported by The Independent, The Guardian and COLORS among others, Lay continues to push the boundaries of musicianship while using her voice as a champion for change in the music industry and community.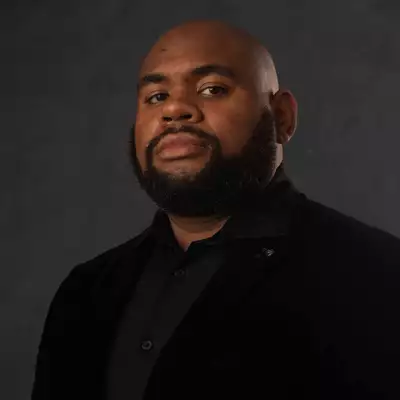 Reece Williams – Lead Artist
Reece Williams is a Mancunian recording artist of Jamaican and Trinidadian heritage. For over 10 years, Reece has been bringing his inimitable, no-holds-barred brand of wordsmithery to stages up and down the country (including Band On The Wall and The Southbank Centre) and internationally too (with performances in New York City's Nuyorican Poets Café – the 'temple' of spoken word – and the prestigious Schaubuehne in Berlin). His work has been played on BBC Radio 1, Radio 4 and 1 Xtra.
Reece has worked as a creative workshop facilitator for 15 years, working in a range of settings including schools, PRUs, colleges and universities on a local, national and international level. He is a graduate of the Liverpool Institute of Performing Arts, with a BA Hons in Music, Theatre and Entertainment Management.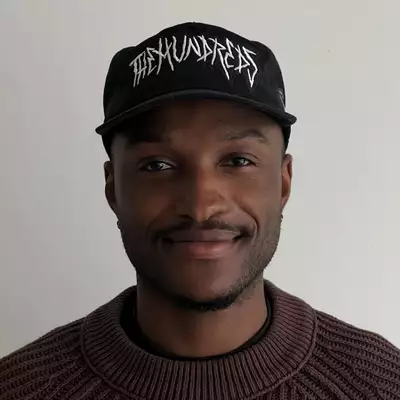 Femi Tahiru – Support Artist
Born and raised in Northampton, now based in Manchester, Femi Tahiru is a singer, songwriter and producer who is making waves in the UK alternative scene. He started his music career in 2021 whilst studying songwriting at the British Institute of Modern Music in Manchester. Since then, he has played numerous shows and festivals, had songs played on national radio, joined the booking organisation Creative Arts Agency (CAA) and signed to the New York based record label Payday Records.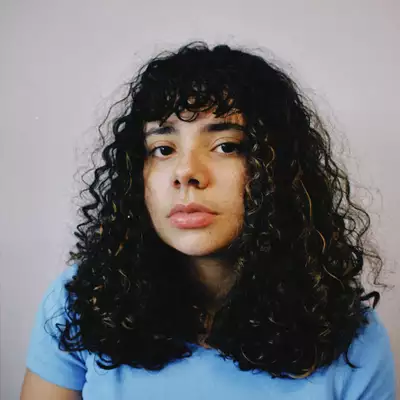 Tallulah Millington – Support Artist
Tallulah Millington (she/her) is a multi-faceted artist based in Manchester. For the past 5 years she has been consistently training, completing her degree in Street Dance Artisty and Hip Hop Theatre at Shockout Arts. She has trained in a wide variety of dance styles and has a particular interest in Hip Hop Theatre. Tallulah aspires to create and perform in work that can spark conversation and encourage awareness and self-reflection. She also hopes to inspire the younger generation, creating spaces where art is accessible to all. Tallulah has been teaching dance and fitness for 4 years, creating her own company fitforteens in 2019. She is also a music producer and photographer, who loves to combine and appreciate many art forms.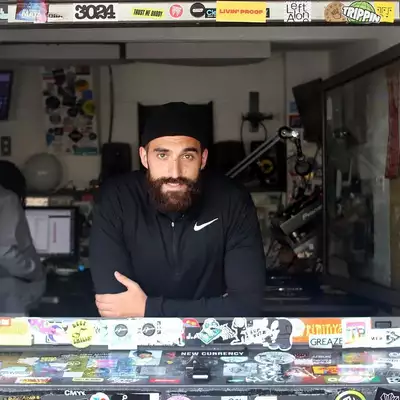 Sameed Rezayan – Head of Creative Learning
Sameed is Head of Creative Learning at Factory International and Manchester International Festival. Sameed fuses his passion for creativity with education, young people, mental health and school exclusions. He has worked for an Ed-Tech start up in Berlin, multi-award-winning social exclusion charity Football Beyond Borders and most recently Factory International. Sameed grew up in South Manchester, playing football for Fletcher Moss Rangers, attending Xaverian college and later the University of Manchester. He became immersed in the underground Manchester rave scene, DJing at parties in sofa warehouses and derelict buildings in Manchester and Salford. Sameed has toured around the world as an artist, he hosts a regular show on NTS Radio, runs a record label (ELE Records), and produces music under his name Sameed.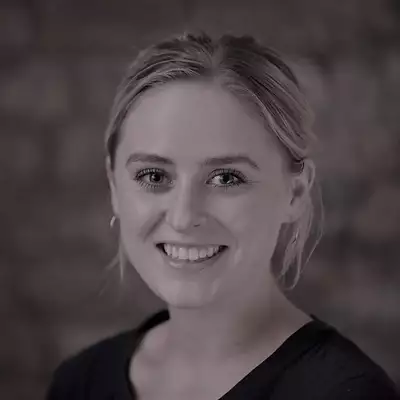 Amber Calland – Creative Learning Manager
Amber graduated from London Studio Centre in 2016 where she specialised in Contemporary Dance and completed her PGCE (14+) in FE Education in 2018. From this point on, Amber has worked as a freelance dance artist, performing at events, venues and festivals across the UK including Parklife Festival, Warehouse Project and Kendal Calling. Dance for screen credits include Channel 4 Random Acts, BBC Arts, Soumik Datta Silent Spaces and many more. In 2019 Amber joined Company Chameleon, Manchester's leading contemporary dance company in the role of Dance Development Artist, progressing on to the role of Learning and Participation Officer in 2021. Amber joined Factory International in 2022 as Creative Learning Manger.
Meet the schools
Our 2023/24 partner schools are:
– Melland High School (SEND), Gorton, Manchester
– Levenshulme High School for Girls, Levenshulme, Manchester
– Falinge Park High School, Shawclough, Rochdale
– Parrs Wood High School, East Didsbury, Manchester
– St Peter's High School, Belle Vue, Manchester
FAQs
Throughout the year, young people will focus on three overarching schemes of learning – PLAY - CREATE - SHARE.
Each term young people will use play and creativity to build social and self-awareness, make responsible decisions, and improve relationship skills and self-management. The programme will scaffold towards a final celebration event led by young people for their peers to experience, supported by Factory International.
Factory International Artists and Facilitators will be embedded in partner schools one day per week of the academic year to deliver creative workshops. Sessions will explore social and emotional themes and art-forms linked to our wider programme, including performances and exhibitions.
Activity will support the national curriculum including creative writing, digital skills, and citizenship. The sessions will be delivered by an experienced Lead Facilitator who'll work with students throughout the entirety of the programme, ensuring young people build strong relationships. The Lead Facilitator will tailor learning to suit individual needs and interests.
Guest Artists will also deliver workshops throughout the programme, exposing young people to familiar and new art forms through Artist-led sessions, building creative skills, confidence, and ambition.
We'll work with each school to implement the programme into their timetable, to ensure it meets learner's needs and is on a path to achieving both the school's and Factory International's goals.
Young people will visit us a minimum of three times throughout the programme. Trips will include watching world-class performances, experiencing dress and tech rehearsals, and connecting with our wider team to understand what it's like to have a career in the arts. Young people will have regular opportunities to perform and share their work at school, in the digital world and at our new home. There will also be limited work experience opportunities for students at each partner school.
As the 23/24 Schools partnership programme is a pilot there will be no charge to take part in the initial year. In return we will expect schools to invest time and resource into Factory International Schools' evaluation and future development.
Additional travel costs to Factory International will need to be covered by schools.
Factory International will:
Provide high-quality creative learning sessions on a weekly basis at the partner schools
Organise a minimum of 3 visits to Factory International across the course of the academic year
Provide opportunity for students to share work created on the programme
Provide a dedicated Creative Learning Manager to oversee the programme and be a point of contact
Provide a team of skilled facilitators with ample experience working with young people of varying needs
Conduct thorough evaluation throughout the programme, supported by BeeWell and the University of Manchester, to ensure the programme is achieving its outcomes
Offer limited work experience opportunities to partner schools
Support teachers to embed creativity and the arts into the curriculum 
Schools will need to:
Provide dedicated member/s of staff for the Creative Learning Manager to contact prior to and throughout the course of the programme
Provide a dedicated member of teaching staff to be present during all workshops
Provide a dedicated team of staff to accompany students on visits to Factory International
Organise and cover the cost of travel for students and staff when visiting Factory International
Provide weekly access to the selected students, in our targeted group
Provide a dedicated space for workshops to take place. The space must be appropriate to the workshop e.g., a sports hall / gym if delivering a movement session
Complete Factory International's monitoring and evaluation processes, including access to student monitoring data
Support Factory International in gathering appropriate consent for student participation in the programme from parents and carers
Advocate for Factory International and the Factory International Schools programme with governors, staff, students, parents, and carers
The Lead Facilitator will be available for up to one full day with each school, every week across the academic year. During this time, they can work with more than one class of learners, however it's essential groups remain the same throughout the programme so we're able to properly evaluate individual growth.
Factory International Schools has been designed for KS3 students but can be adapted for KS4.
We've partnered with The University of Manchester and BeeWell to support the evaluation of the programme. A PhD student will join the Factory International Schools team for a three-year period to support Factory International Schools' evaluation in partnership with Factory International.
The programme's been designed around a CASEL social and emotional framework (SEL), which helps cultivate social skills that advance students' learning and development and help young people make a successful transition towards adulthood.