Meet the Factory Sounds Class of 2023
Allow us to introduce to the next cohort of Factory Sounds musicians who'll be developing their talent and flexing their skills in 2023.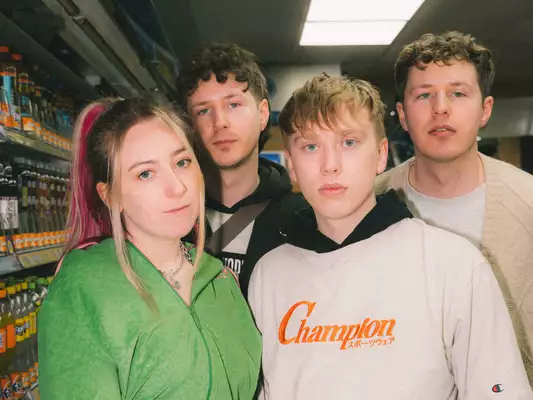 Foxglove
Foxglove are a euphoric indie pop band from Rochdale with many musical influences shaping their sound. From 80s synth pop to early 00s guitar ballads, Foxglove also take on a shoegaze blare and team it with bouncing melodies, Abi's powerhouse vocals and Ryan's synthesiser-like guitar.
Foxglove love experimenting when writing music, aiming to encourage euphoric feelings that are always implemented within their music and style; no two of their songs will sound the same. Their debut single Run premiered on BBC Radio 1's Future Alternative Show by Nels Hylton ahead of its release date.
FREEQUENCY3
FREEQUENCY3 is an alternative hip hop rapper, exploring emotion, values and the ripples of life through music, both written and freestyle.
In September 2021 her life changed overnight, from being an active host, DJ and dancer to not being able to walk without using crutches. During the past 18 months creating music has been like therapy for FREEQUENCY3, enabling her to explore the nuances of a living with chronic pain without a full diagnosis.
Over the past year she has supported Dizraeli in her hometown of Manchester on his UK Tour and rapped in the CalibySnoop Cypher, which brought together some of Manchester's best rappers to launch Snoop Dogg's CalibySnoop wine in the UK.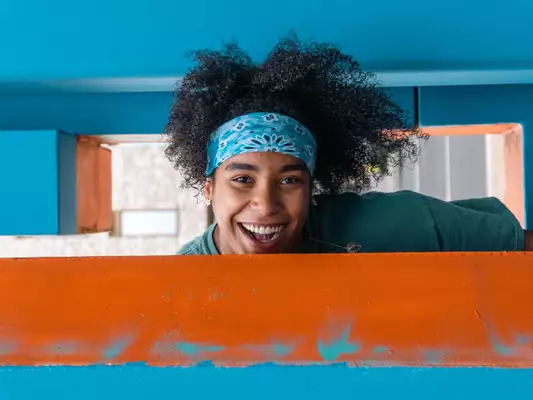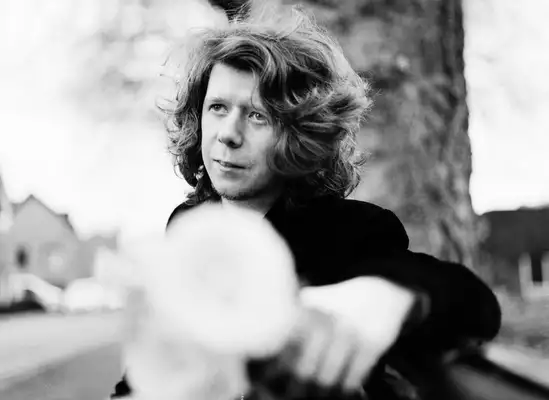 JAMES HOLT
Bolton-born solo artist and multi-instrumentalist, James Holt has long been championed by music industry giants. With each of his releases he's demonstrated an impressive musical progression, amassing 2.5 million streams, winning international songwriting awards and gaining a loyal gig-going fanbase. His collaborations have also seen him work with some of the most acclaimed producers in the business (James Skelly, Jim Spencer). James is incredibly self-sufficient, not only performing every instrument himself (drums aside) but also filming/editing his music videos, designing many of his own artwork covers and self-releasing his music.
He's received widespread support and esteem from a host of revered musicians, DJs and radio hosts. Among them: Brian Eno, Dermot O'Leary, KCRW, BBC Radio 1, BBC Radio 6 Music, Radio X (John Kennedy), ITV, KEXP, XS Manchester, BBC Radio Manchester, BBC Radio Lancashire, BBC Introducing and Amazing Radio.
Jasmin Issaka
They're jazzy by name and jazzy by nature! Jasmin Issaka is a jazz-influenced, soul-singing, songwriting and guitar-plucking musician. And if that's not enough, they're also a creative visual multi-disciplinary force of nature. Thanks to the Factory Sounds programme Jasmin is excited to embark on a new creative journey – one that will involve exploring their funky psychedelic visual style, together with their soulful jazzy sound to create their new EP Journey. Are you ready to take a trip?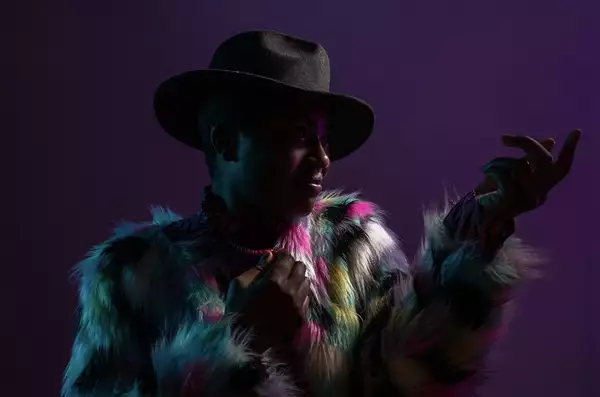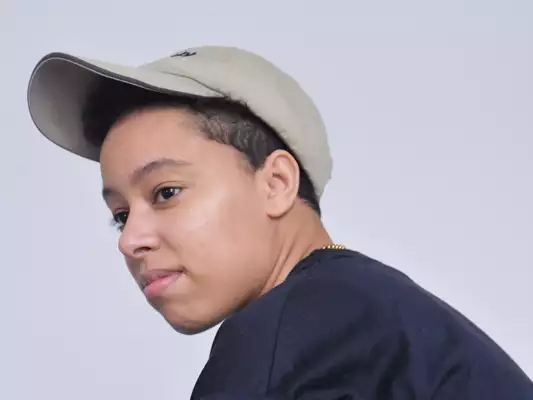 Lavender Rodriguez
Manchester-based, Hampshire-grown Lavender Rodriguez explores afro-futuristic sounds, spinning plates of afrobeat, alternative soul/RnB and electronic house/dance music simultaneously. Their music celebrates the intersectionality of queerness, being mixed race and life experience of what was before and what's to come.
Meduulla
Hailing from North Manchester, Meduulla is a 23 year-old Zimbabwean-born rapper, poet and DJ paving her way through the UK rap scene. Meduulla marries her modern flows and witty lyrics with jazz-inspired hip hop instrumentals to create music that reflects the present day while carrying a nostalgic air.
Despite having been a writer for 10 years, she only released her first single in 2021 which then led to her appearance on BBC's The Rap Game UK as a finalist. Her independently released single, Mish Muulla was selected as Track of the Week on BBC 1Xtra Radio, resulting in Meduulla performing at Reading and Leeds festival 2022. The wordsmith is a 2023 Sound and Music Seed Award recipient and her poetry won first prize in TogetherintheUK's migrant writers competition. Her passion for using her lyricism as a force of positive change continues to be recognised by various cultural organisations.
Bandcamp / Instagram / Spotify / SoundCloud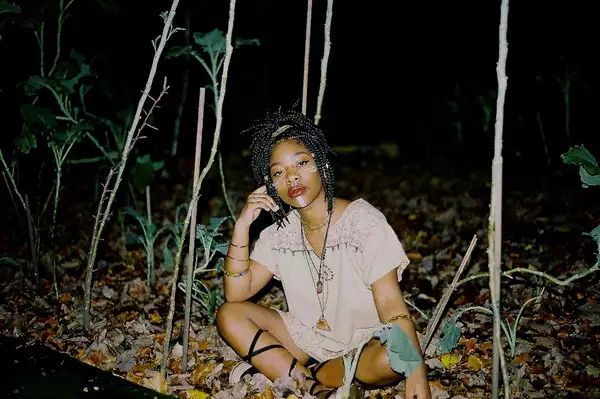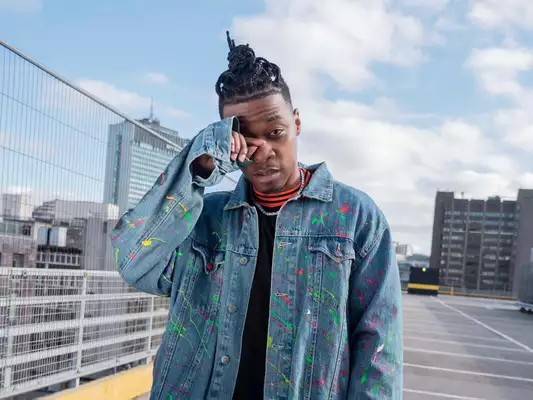 PRIDO
PRIDO is rapidly becoming a frontrunner in Manchester's music scene, with his storytelling afrobeat bangers. Citing hip-hop, grime, soul and afrobeats as his influences, the singer-songwriter and rapper exhibits a diverse musical range.
His works have received nationwide airplay and official playlisting from BBC Radio 1 and 1xtra, Capital xtra, Climax, Afrobashment, Reprezent, Pie and Unity Radio, to name a few. 2022 saw him perform at BBC Introducing's showcase in Manchester amongst other shows. He has also notably featured in campaigns for Converse and Footasylum.
Rohaan
York-born, Manchester-based producer Rohaan is emerging as one of the most refreshing figures in the drum and bass realm, while continually exploring the many subgenres of bass music.
Rohaan's recent single Euphoric on HARD Recs was featured on BBC Radio 1 Introducing and was also plugged into his very own guest mix for George FM. Gaining recognition from his peers, as well as being touted in UKF's Top 20 Producers & Albums list, Rohaan's high-energy compositions have catapulted his name to the festival forefront. He's coming off a streak of dates in North America, including stops at EDC Orlando and Insomniac's NYE Countdown to top off a fruitful 2022. Looking ahead, Rohaan will be making his way over to host his debut appearance at the sold-out Electric Forest festival taking place in Rothbury, Michigan at the end of June.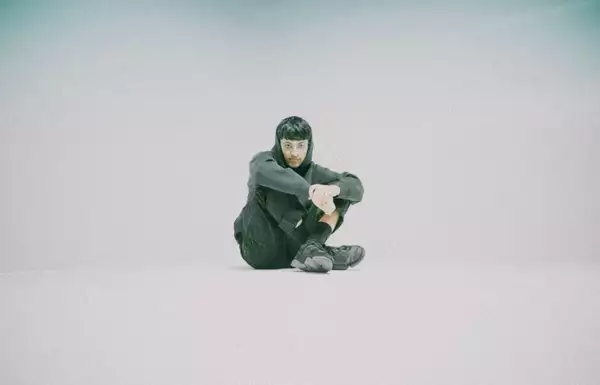 STNLY
STNLY is a queer Malaysian DJ currently based in Manchester. He is obsessed with queer clubbing culture. At its best he think it allows us to experience our true selves, imagine/manifest the possibilities of what life could be, and provide a space for solidarity/authentic connections. They like to think of DJing as a ritual of casting spells that helps loosen the grips of our past and future, and nothing brings him more joy than watching his fellow queers loose themselves on the dancefloor. He is as flirty with genres as he is with boys.